SNURK is a small Amsterdam-based bedding and cushion company that was founded in 2009 by Peggy van Neer and Erik van Lo. The idea for the company began when van Neer designed a duvet cover that looked like a cardboard box. When van Lo unexpectedly lost his job, SNURK – and van Neer's cardboard box duvet cover design, known as Le-Clochard – were born.
Le-Clochard and its sister design, Le-Trottoir – a mattress designed to look like pavement — are some of SNURK's most popular bedding designs.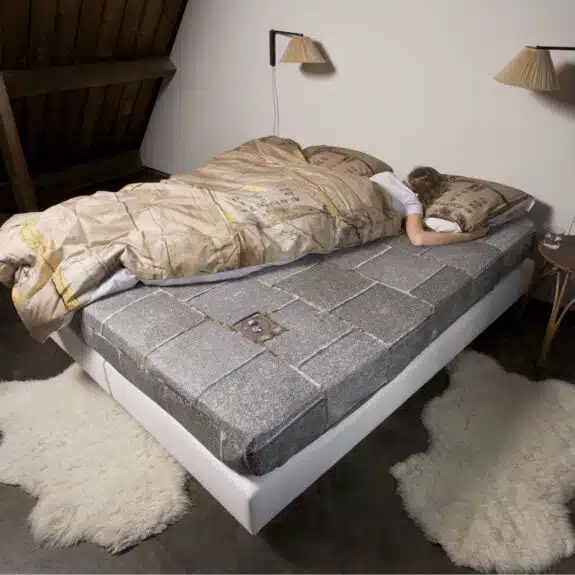 Determined to use the popularity of these designs to raise awareness and funds for society's most-vulnerable members, SNURK donates a portion of each Le-Clochard and Le-Trottoir purchase to a charitable organization that helps the homeless. Since 2009, the company has donated more than $70,000 to organizations such as The Dutch Foundation for Homeless Youth.
Last year, SNURK expanded its collection to include attractive and imaginative children's bedding sets.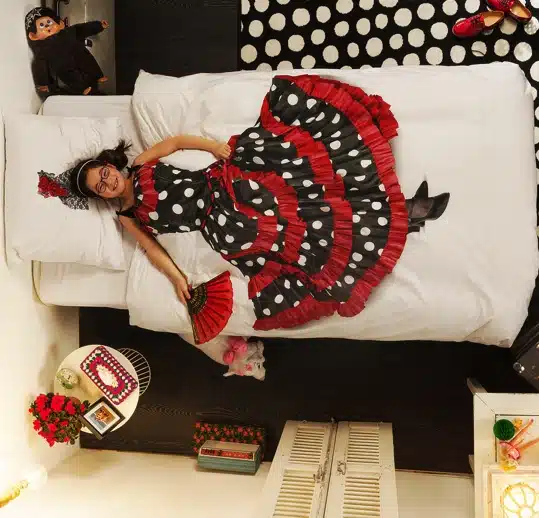 The company's children's collection includes astronaut, princess, flamenco dancer and firefighter designs. Made from high-quality and luxurious cotton and cotton velour, each of the designs are printed so that, once tucked in for the evening, children appear to be wearing "costumes" for each of these roles or professionals. Pillowcases with a tiara, and astronaut and firefighter helmet designs complete the stylish ensembles.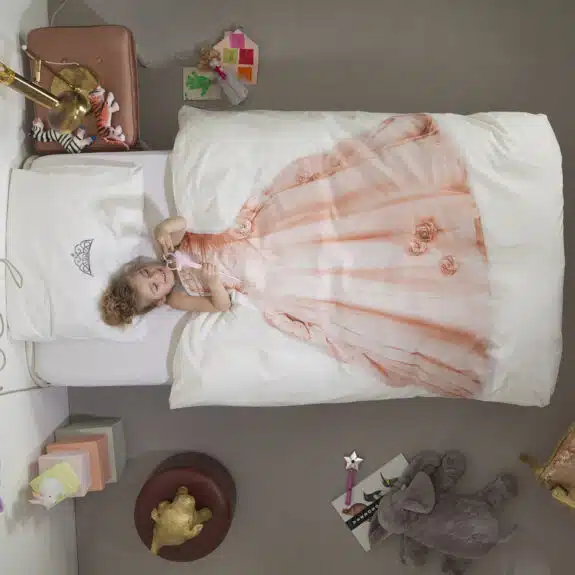 SNURK children's bedding sets are designed for twin-sized beds and are priced at $80. The website offers worldwide shipping.