Italian designer Alessandro Di Prisco has created a gorgeous collection of kids furniture that would make a great addition to any playroom.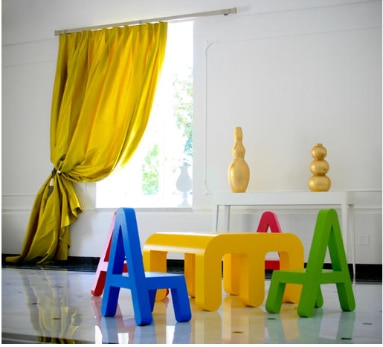 Designed in the shape of different letters, each piece helps little ones learn their alphabet while playing with their friends.
The shape of each letter serves as the inspiration for the design. The letter "S" is a swing for recreational activity, "I" is a library, "A" and "M" are a chair and table, and "G" is a chair-desk that becomes a corner where both working and relaxing are possible.
---
Related Articles:
VIA DESIGNMILK
---