Happy Birthday Sammy! Liev Schreiber and Naomi Watts were photographed on Thursday afternoon picking up their sons Sasha and Sammy from school.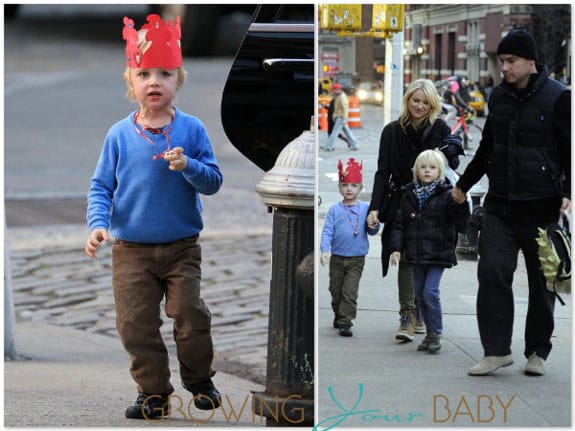 To celebrate his special day Sammy wore a red crown, which was adorned with sparkles and the big number 4!   Naomi carried some treats she picked up at Billy's Bakery as the family made their way home.
This year the couple has been very busy filming 6 movies each.  Despite their busy work schedules, Liev and Naomi are often spotted biking around New York City with their boys.
The doting dad, who stars in the upcoming film The Butler, recently told People.com that even though he works a lot he cherishes every minute of his time with his boys.
"They are growing up too fast and it's tough to leave them," says Schreiber. "When you are working as much as Naomi and I are working, there's some guilt. I want to be present and experience all the milestones. Both of us are getting pulled so I don't take time with them for granted. Every day with them is remarkable to me."
---
{INFPHOTO.COM, SPLASH}
---