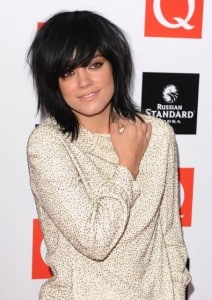 According to reports Lily Allen was rushed to hospital by ambulance last night to be treated for potentially fatal blood-poisoning condition septicaemia(Sepsis), just days after tragically losing her baby.
The singer, who had been recovering at her home, thanked her fans for their messages of support on twitter also revealed she was still feeling ill.
"I'm still very sick but the messages are helping me to be stronger."
Just hours after writing her tweet, Lily's condition worsened and she was taken to hospital to be checked for the bacterial infection.

A source tells the publication, "Lily had been recuperating at home with Sam and her family, but she has been taken back to hospital and is getting the best care possible at the moment.
"Everyone is extremely concerned, but she is in the best place and luckily she was admitted quickly. Lily needs time to recover in privacy."
We pray for a quick recovery.  The condition she has is very serious.  Published studies have found that for every hour delay in the administration of appropriate antibiotic therapy there is an associated 7% rise in mortality.
Related Articles:
---