Throughout her pregnancy, lingerie model Sarah Stage drew controversy for her super-toned pregnant body with a barely there belly.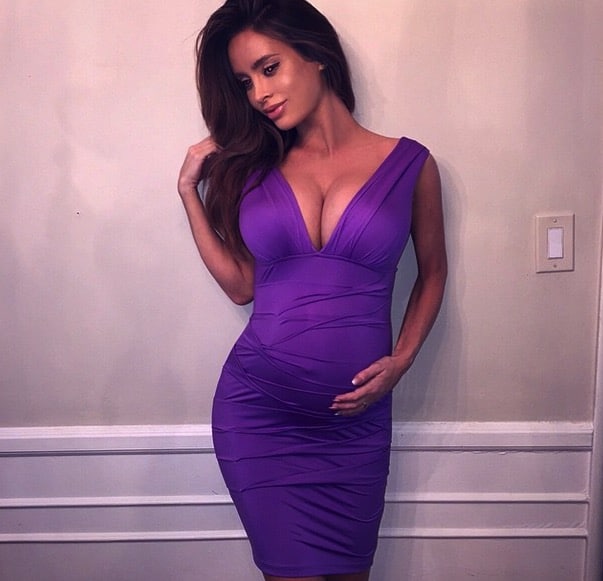 Often posing in her bra and underwear, many found it hard to believe that a woman who was almost full term, could still have such and incredible shape – and abs!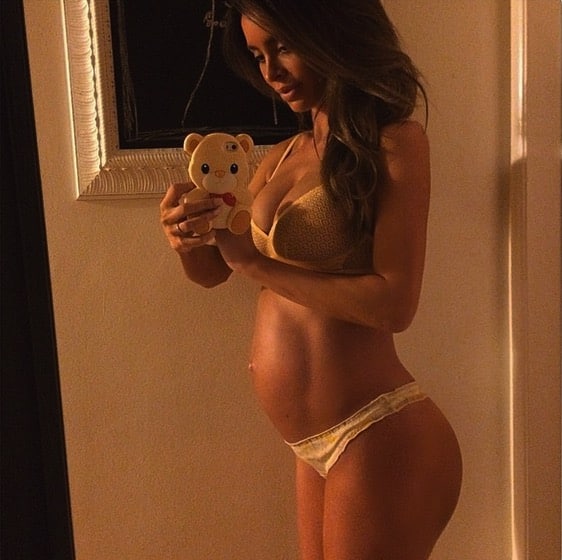 On many occasions, the disbelief grew into concern that she wasn't eating enough to nurture her baby.
But Sarah proved everyone wrong on Tuesday when she welcomed a 8lb 7oz baby James. Measuring 22 inches the newborn looked snug as a bug in an adorable knitted fox outfit.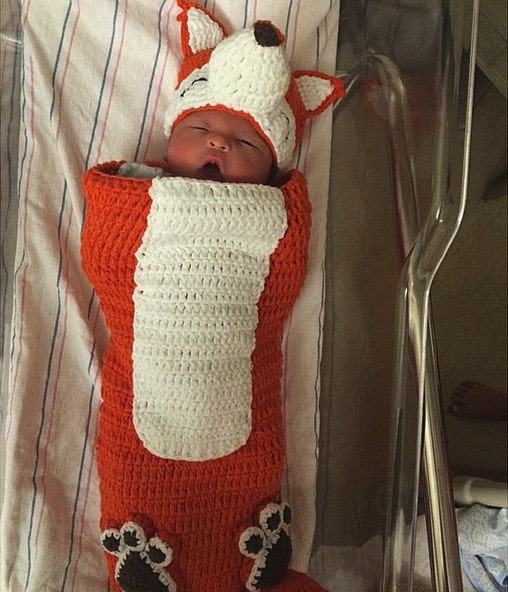 Your shape while pregnant has a lot to do with diet, your exercise routine, height and genetics. Sarah is a 5'9″ model, who has never been pregnant. Kudos to her for being able to maintain a gorgeous figure while carrying a healthy baby!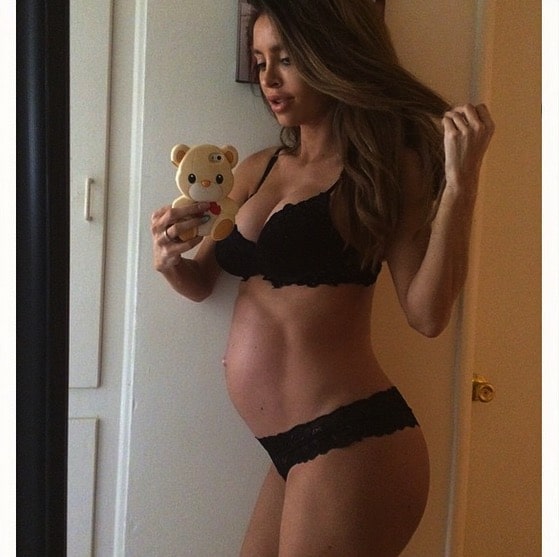 ---
[ad]