On Thursday night Liv Tyler hosted the launch of the new Stella McCartney for GapKids collection.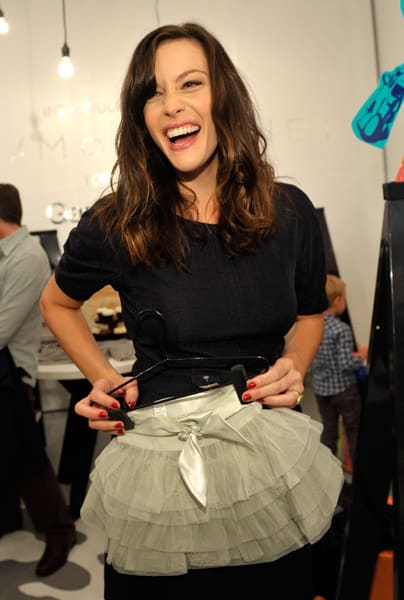 Designed for girls and boys from newborns and on up to 12-year-olds, the collection features Stella McCartney's signature touches, including a soft color palette, familiar silhouettes and her unique mix of unexpected pieces. The result is looks that stay true to Stella's unique vision, reinterpreted with GapKids' playful, child-like charm, keeping fun and practicality at the forefront of the design intent.
For girls, key pieces include an intarsia leopard print sweater dress, velvet blazer, tulle tutu and cashmere hoodie that are sure to delight little girls the world over. The boy's collection is fun and functional, featuring a mix of monster and superhero graphics and classic pieces like a navy wool peacoat and quilted chambray jacket.
Celebrity moms came out to support Stella and to snap up some of her beautiful pieces before they were all gone.
Some of those in attendance were:
Monet Mazur and son, Preston Daniel de Rakoff and Sasha Alexander and daughter Lucia Sofia, 3
Marley Shelton
Jessica Capshaw and son Luke Gavigan, 2
Jennifer Maguire, son Otis and daughter Ruby
{WIREIMAGE}
---