Preeclampsia is a dangerous condition that can lead to many pregnancy complications, and it affects approximately 7 million women each and every year. While the condition can affect almost anyone, those at highest risk have a history of diabetes, hypertension, kidney disease, or a prior case of preeclampsia.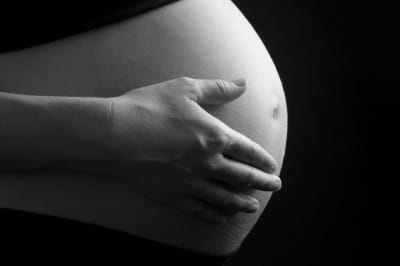 The U.S. Preventative Services Task Force believes they may have a viable solution to decreasing the risk of preeclampsia in these high risk women – a low dose of 'baby' aspirin each day, starting after the 12th week of pregnancy.
The independent, volunteer panel of health experts in prevention and evidence-based medicine advises government health agencies regarding various health guidelines. Their most recent recommendation – the administration of 81 milligrams of aspirin per day for women at high risk for developing preeclampsia – came on Tuesday after new research they reviewed found that aspirin maintenance therapy could reduce the risk of preterm birth by about 14 percent and the risk of preeclampsia in high-risk women by 24 percent. The findings appear in a paper published in this week's Annals of Internal Medicine.
"Preeclampsia can cause serious health problems for both expectant mothers and their babies," Task Force member, Dr. Jessica Herzstein, said in a press release to CBS News. "The good news is that pregnant women who are high risk for developing preeclampsia can take a low dosage of aspirin daily to help prevent the condition. This can result in better health outcomes for both the mother and the baby."
Additionally, the risks of low-dose aspirin maintenance to mother and fetus are very low, especially when taking the possible complications a mother and her baby may face if preeclampsia does occur. In fact, the new research referenced by the panel supports the claim that mother and fetus are at very little risk for conditions like placental abruption, postpartum hemorrhage, fetal intracranial bleeding or stillbirth. Preeclampsia can lead to high blood pressure, seizures in the mother during late pregnancy, a higher risk for blood pressure problems later in life, and even death to the mother and/or baby. Even worse is that, outside of careful monitoring, nothing can be done once preeclampsia sets in.
"Once preeclampsia happens, we don't really have any kind of great treatment other than delivering the baby and sometimes we try bed rest," Dr. Jacques Moritz, director of gynecology at Mount Sinai Roosevelt, told CBS News.
Related Articles:
---
[ad]