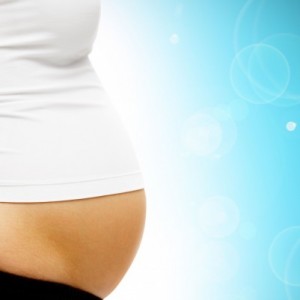 New research may have found a link between vitamin D and early-onset severe pre-eclampsia. The dangerous condition, which affects around 3 percent of pregnancies, can cause preterm birth and severe health complications in both mother and child.
To date, the only cure for preeclampsia is to end the pregnancy. For some women, this can mean having their child be born early and face multiple health complications due to this. The alternative, however, is often death for mother and child from the damage that high blood pressure can cause. This is why finding a way to prevent pregnant women's blood pressures from creeping up is so important.
The latest research compared the vitamin D levels of women with pre-eclampsia verses those without the condition. The researchers found that the women facing high blood pressure tended to have lower levels of vitamin D in their bodies. While this find does not show an immediate link, there may be some link between vitamin D and blood pressure that has not yet been discovered.
Vitamin D is one of the important vitamins that our bodies need to stay healthy, and it is created naturally by our bodies from direct sunlight. While previous studies have found that having low levels of vitamin D can be linked to type 1 diabetes and severe asthma attacks in children and, in adults, heart disease, certain cancers and depression, to date there has been no finding that it was the vitamin D itself that caused the increased risks. As of yet, it is not known if taking supplements would help. However, spending only a few minutes outside each day can help your body create it's own vitamin D.
Dr. Christopher J. Robinson, of the Medical University of South Carolina in Charleston, headed the study that looked at pregnant women and their vitamin D levels. Of the women with pre-eclampsia, 54 percent were also found to have low vitamin D levels. For the healthy pregnant women, only 27 percent had low levels.
According to Dr. Robinson, vitamin D acts as a hormone in the body. For pregnant women, the vitamin can affect the regulation and function of proteins in the placenta, a problem associated with the early onset of pre-eclampsia.
The current recommendation for pregnant women is between 200 to 400 IU of vitamin D per day, which is found in most prenatal vitamin supplements already. However, the current standards are being debated by some in the medical community who believe that all people need more vitamin D daily than we are already getting. – Summer, staff writer
Related Articles:
---