During my trip to NYC this week I had the chance to stop by Maclaren's showroom in SOHO to preview their 2012 collection.
There are lots of new changes coming for 2012 including a new model and many new safety features.
One of the most important changes that Maclaren has made is that all of their strollers will meet or exceed the highest safety standards mandated anywhere in the world.  By moving to a single Global Safety Standard for all world markets, Maclaren will ensure that their strollers include a permanent universal 5-point safety harness, a tether strap, foot operated linked brakes and a protective head and foot barrier on all 'from birth models'.(Techno XT, XLR, Quest, Twin Triumph and Twin Techno)
In addition, they will no longer be offering an infant seat adapter for their XLR stroller, instead they have introduced a carrycot, which allows infants to lay flat while sleeping, something that is better for their development.  The new cot is really nicely padded, it has handles for easy transport and a canopy to protect your baby from the elements.  When secured into the stroller, your baby will be rear facing and will be visible through the peekaboo window when the canopy is extended. The new carrycot will be offered in 3 colors – black/champagne, Medieval Blue/Penguin & silver(shown below)
The Volo, Maclaren's simplest option for life on-the-go, comes with a breathable mesh seat and extra large square hood.  Appropriate for babies 6 months+ to 55lbs, the Volo weighs just 8.8 lb.  For 2012 it will be available in three new colors – festival fuscia, blue atoll and jelly bean green – as well as old favorites including black and scarlet.
New for 2012 Maclaren will introduce the Globetrotter stroller, their lightest ever reclining stroller.  Suitable for babies 6 months up to 55lbs, the Globetrotter will fit in between the Volo and Triumph.  It has a multi-position reclining seat and weighs just 10.6lbs!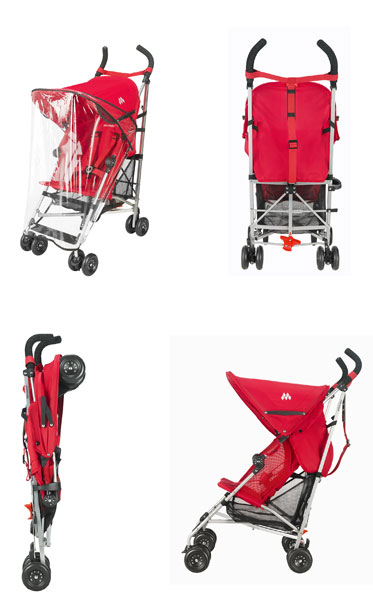 Maclaren's best selling Quest has been restyled and redesigned for 2012.  It is now appropriate from birth, featuring the new protective head and foot barrier when the seat is in the full recline.  The seat will now come with a more comfortable quilted fabric and the foam handlebars will have reflective tape on them to increase your visibility during evening strolls.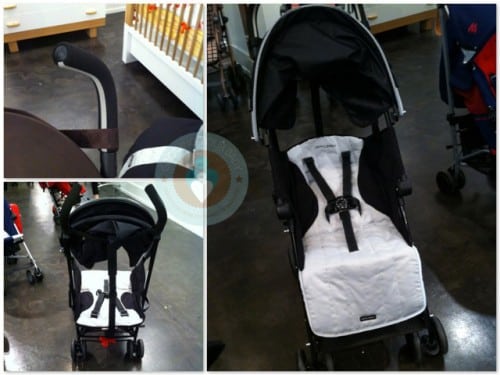 For 2012 the popular Techno Twin, a sophisticated champagne color(shown below with Maclaren's new Owl themed seat cover) will join the existing black and blue models.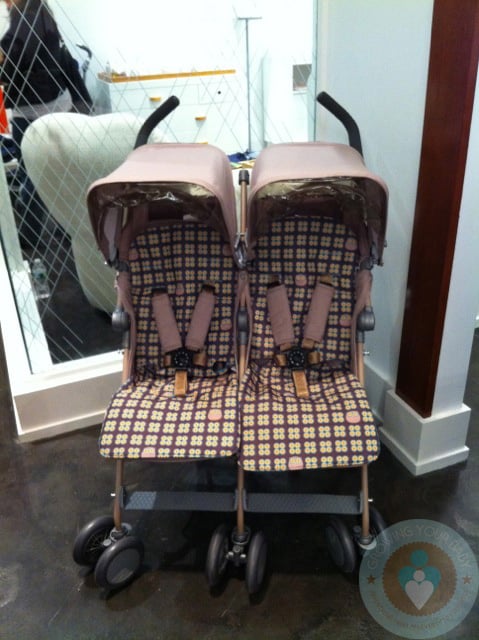 Parents who love Maclaren's array of accessories for their strollers will be happy to know that they have almost 30 new seat liners coming out along with some incredibly comfortable footmuffs, one of which is expandable.
Look for many of these products to be available this Spring.
---
Related Articles: