Model, Chrissy Teigen, looked uber glam in a sheer dress that accentuated her growing belly while attending the Ouiai Haircare Party in Los Angeles on Thursday night!
Chrissy was accompanied by her husband John Legend as she left the club in a sheer long-sleeve dress, gold chain belt, suede oversized clutch, and ankle-tie Giuseppe Zanotti Roxannes sandals.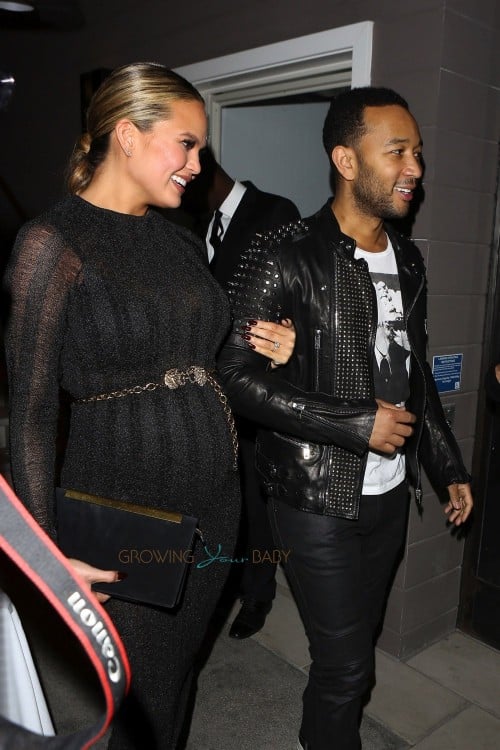 Due in the Spring, Chrissy appeared to be examining her belly as she waited at the valet for her car.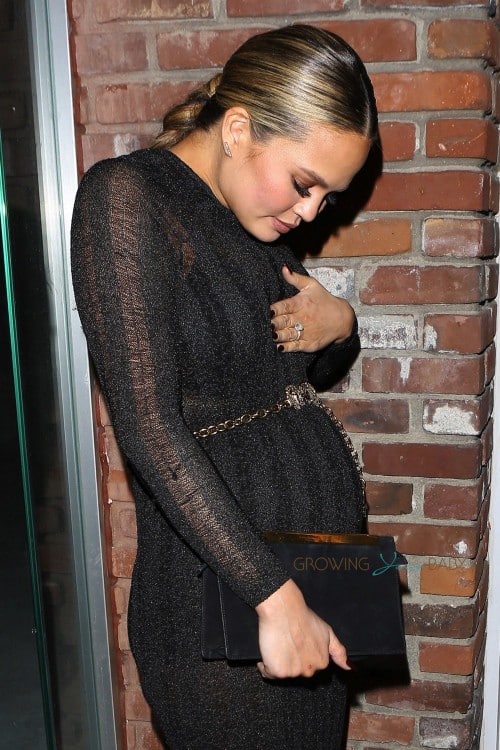 The mom-to-be recently told Cosmopolitan that she is embracing her new shape.
"I really do feel more confident. I keep telling everybody, there's no pressure anymore. I've always been kind of uncomfortable just on the beach in a swimsuit. I'm never my most confident in a bikini on the beach, especially when you know people are looking at you and they expect one thing because of what they see in the magazines, and you might not look that way. It's always been a scary thing for me. But now I swear I feel like rocking it more than ever because now is not the time for a six-pack. There is something very beautiful about being pregnant. I think I enjoy being pregnant more than not being pregnant. I know it could go either way and the next pregnancy could be the complete opposite."
{AKM/GSI}
---
[ad]