Busy Philipps and her husband Marc Silverstein were spotted taking their daughter Cricket shopping at The Grove in Los Angeles, California on Saturday(September).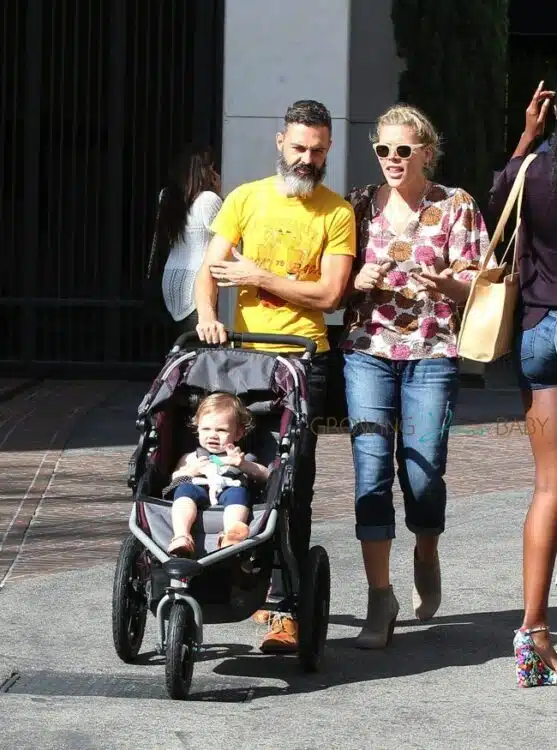 Marc pushed his little lady in a jogger as they made their way through the mall.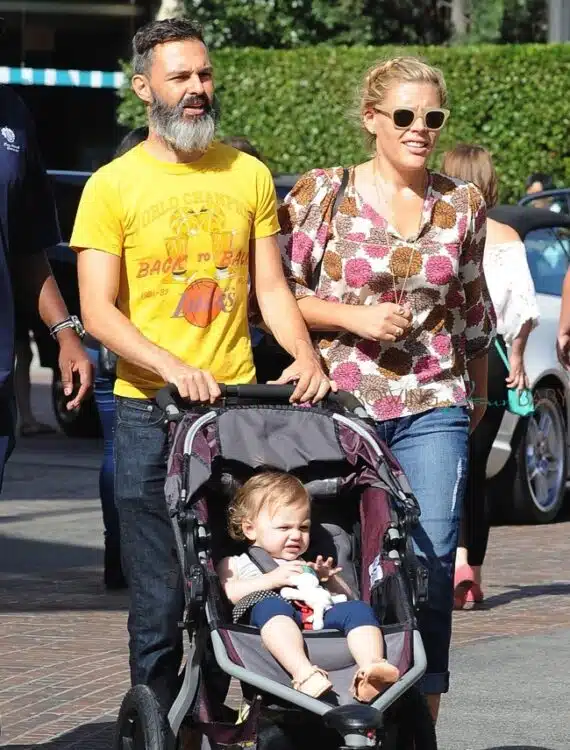 Currently filming the 6th, and final season of Cougar Town, Busy recently told CBS News that having two kids can be a challenge but she's happy to have the help her mom didn't have while she was growing up.
"I'm fortunate enough to have a full-time nanny because I work a lot and my husband also works. I think about my own mother with two children and going back to work and I don't know… Women have it a lot harder than I do. But with that being said. It's not without its challenges. "
Well known for the unique names she has chosen for her girls Busy hit back at the critics saying,
"I saw all the things on all the news programs where all the (or pseudo news programs). To be honest with you they're both actual names. I didn't invent them. There are women named Cricket and women named Birdie in this world. It's really not that original. "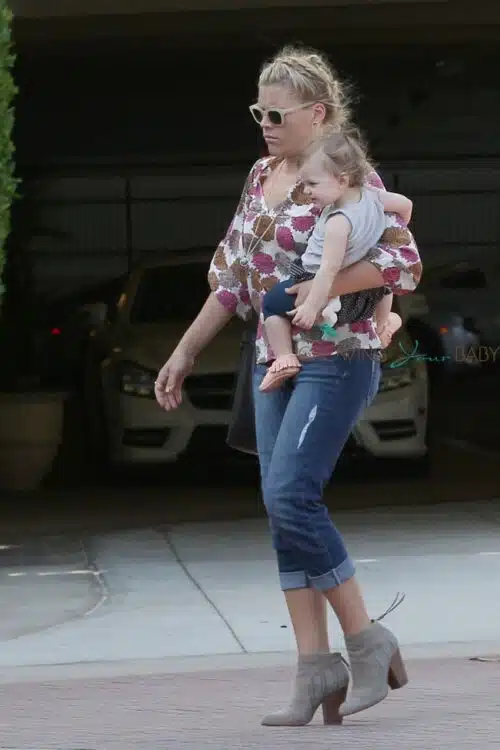 {FAME/FLYNET}
---