November is Prematurity Awareness Month at the March of Dimes. Launched on January 30, 2003, the Campaign has two goals: (1) to raise public awareness of the problems of prematurity and (2) to decrease the rate of preterm birth in the U.S.
The campaign:
Funds research to find the causes of premature birth
Encourages investment of public and private research dollars to identify causes and to identify and test promising interventions
Educates women about risk-reduction strategies and the signs and symptoms of premature labor
Provides information and emotional support to families affected by prematurity
Advocates to expand access to health care coverage to improve maternity care and infant health outcomes
Helps health care providers to improve risk detection and address risk factors
Generates concern and action around the problem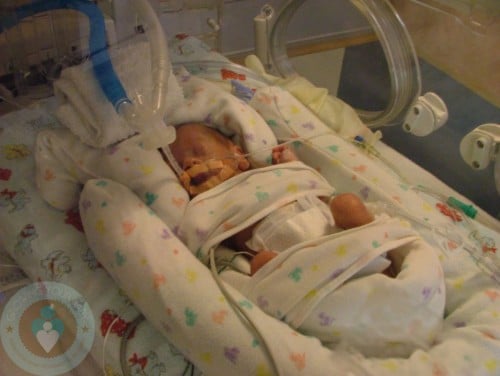 Five years ago, I welcomed a tiny baby at 24 weeks gestation weighing just 675gms. At his lowest weight he was 490 grams, which is just an ounce over a pound. We were very lucky that our son was able to come home just 3 days after his official due date. Many parents we met stayed at the hospital much longer than we did. Before he arrived, I had no idea that a baby so small could survive outside of the womb.
In 2006, nearly 543,000 infants were born prematurely. Prematurity is the leading killer of America's newborns. Those who survive often have lifelong health problems, including cerebral palsy, mental retardation, chronic lung disease, blindness, and hearing loss.
For over 65 years, the March of Dimes has saved millions of babies and children from death and disabilities through their life-saving research, innovative programs, and dedicated volunteers.
We are honored to have many families who have offered to share their stories. These babies, born between 23 and 32 weeks gestation) all arrived under unique circumstances.
Over the next few weeks, we will be profiling these special babies who beat the odds of prematurity and are still fighting to develop each day!!
Please do what you can to support an organization that is leading the campaign to reduce premature birth by supporting research and by educating the public and health care providers.
---