Photographers caught Marcia Cross having a blast with her daughters Eden and Savannah at The Santa Monica Pier this afternoon.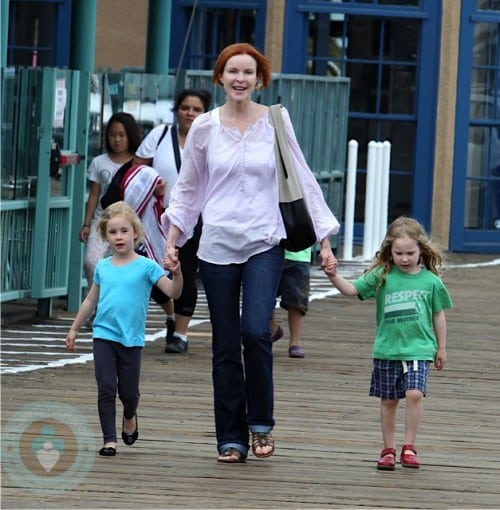 The trio enjoyed the day riding on the Carousel, the roller coasters and playing some water games.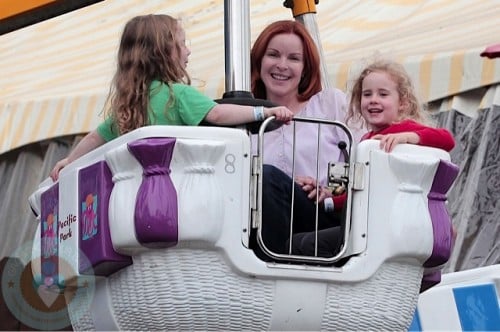 While on a break from her hit show Desperate Housewives, Marcia has been working with Bright Starts. She recently helped present the 2011 Pink Power Super Mom Mary Ann Wasil Nilan with a $20,000 donation towards her organization, The Get In Touch Foundation.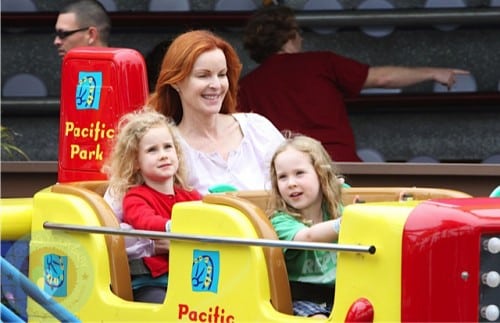 Mary Ann was secretly nominated by her two daughters and she was selected as the 2011 Pink Power Super Mom from the eight finalists, who were chosen for their braveness throughout their battle with breast cancer.
"Many women are struggling against the disease, and many are losing the fight. It is commendable that Bright Starts honors these women and recognizes their efforts to help others in their communities," Cross said. "Pink Power Moms are role models to their families and communities due to their unbreakable spirit and perseverance in the face of breast cancer; and this year's recipient of the Pink Power Super Mom award, Mary Ann Wasil Nilan, is no exception. She is an inspiration to mothers across the nation and I am proud to honor her today."
In 2009 Marcia's husband Tom was diagnosed with Cancer. After months of chemotherapy he was given a clean bill of health last year and the battle has made Marcia realize how lucky she is:
"My kids are great, work is great, my husband's really, really fantastic. I'm very blessed. All of my dreams have come true."
It's great to see her enjoying a nice day with her girls. They definitely looked like they had a fabulous time.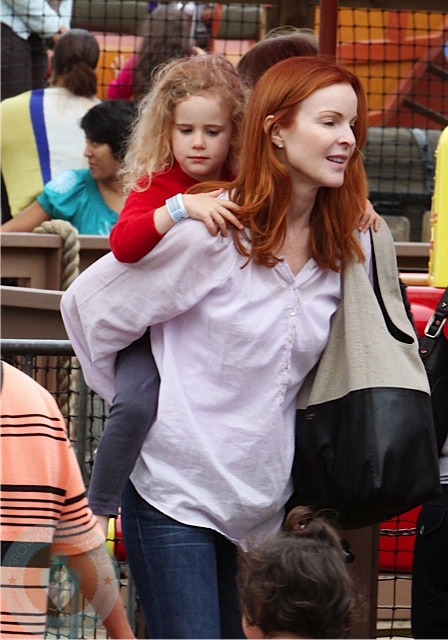 ---
Related Articles:
{PACIFIC COAST NEWS}
---