There will be lots of snow for the holidays for Mariah Carey and Nick Cannon! In Aspen with their twins, the family bundled up against the cold while out for a shopping trip in the city.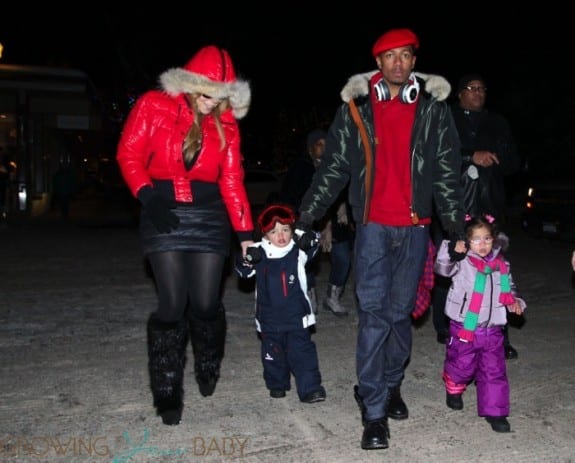 Mariah worked hard to stay warm while also looking stylish. She wore a red puffy jacket with the fur hood up and fluffy boots over her tights and signature mini skirt. Nick was dressed a little more casual in jeans, a festive red sweater, a black bomber and white skullcandy headphones.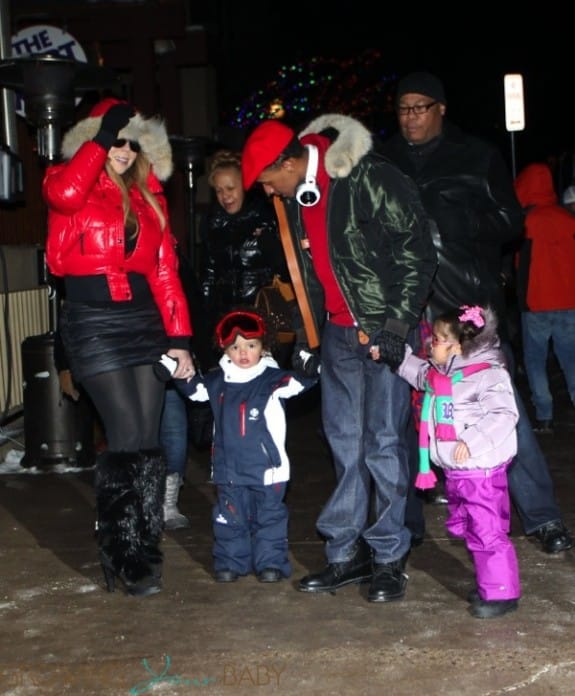 This is the second time we have seen Mariah out with Monroe and Moroccan in Aspen this week. The couple has spent Christmas and New Years in Aspen for quite a few years now and are rumored to have a home in the city.
And while they are a cute family don't expect it to see it get bigger any time soon. Mariah recently revealed to Andy Cohen that their family won't grow again – unless Nick is able to have the next child!
"If Nick could have the babies himself, then yeah, bring 'em on. We love kids," Carey joked. "Here's the thing: This is real. I'm responsible for the kids for like forever. I look at it like, they didn't ask for this lifestyle but here they are."
She went on to share that she came down with some health problems during her pregnancy, including preeclampsia and gestational diabetes, and doesn't want to go through that again.
"To anyone who has ever carried twins, it is a totally different experience…You don't even know who you are," Carey said. "I had a very difficult pregnancy, but I was alone most of the time. We love Nick, but he's working. He's the hardest-working man in show business."
Yes he is! On top of his hosting duties for America's Got Talent, he wrote and directed School Dance, which will premiere in theaters in the new year.
Also look for him at 9am on Christmas morning as he co-hosts Disney Christmas Parade special with Neil Patrick Harris on ABC.
{fame/flynet}
---
[ad]