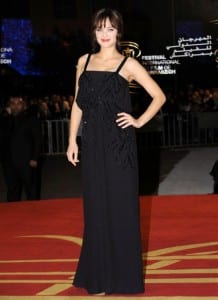 Exciting news for Inception star Marion Cotillard. It was announced today that she is expecting her first child with Guillaume Canet.
The couple have been dating since 2007, but they first met when they worked together back in 2003 on Love Me If You Dare.
Cotillard had been wanting to start a family for quite some time. She said the following back in 2009:
"You can't work all your life.  was thinking, of course, about my life, which is a lucky, lucky, lucky life. I have the choice to take a big break and I have to do that. I want to have babies so I must take some time to have babies."
Marion can next be seen in Woody Allen's next film, Midnight In Paris. This is the first child for the couple.
Congratulations to them!
Related Articles:
---