Marion Cotillard took a break from promoting her promo tour for new film Rust and Bone to attend the Gucci Masters Showjumping event in Paris with her son and a friend.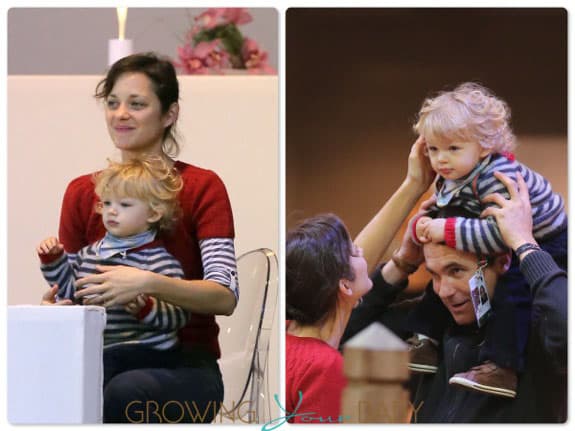 The actress was all smiles while cheering on partner Guillaume Canet as he competed at the jumping event.  Marion and her son Marcel were cute in matching in navy stripes.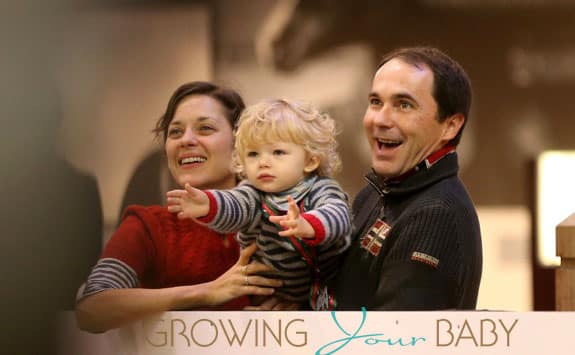 This year has been a busy one for the actress, who has filmed four movies since welcoming her son last May.
Marion returned to work not long after Marcel arrived, shooting a Dior ad just weeks after he was born. Blessed with great genes, she dropped her pregnancy weight quickly.
"I lost a lot of weight right away. It sounds really good but it was really violent on my body. It happened in six days. I lost almost everything. I was happy but on the other hand, it was really violent," confirms Cotillard. "I didn't do a special diet. It just happened. My mum was the same. She was skinnier after the baby than before."
Don't we all wish we were so lucky?
{PACIFIC COAST NEWS, FAME/FLYNET}
---
[ad]