Sarah Jessica Parker's girls Tabitha and Marion were photographed in New York City having a snack while on their way to school on Wednesday morning.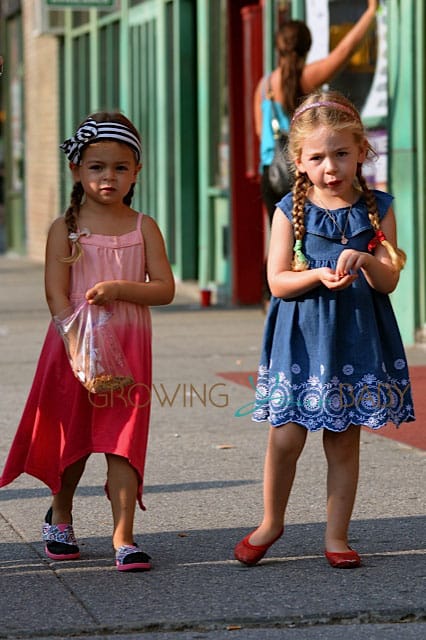 On the way home the twins got playful with some spray bottles.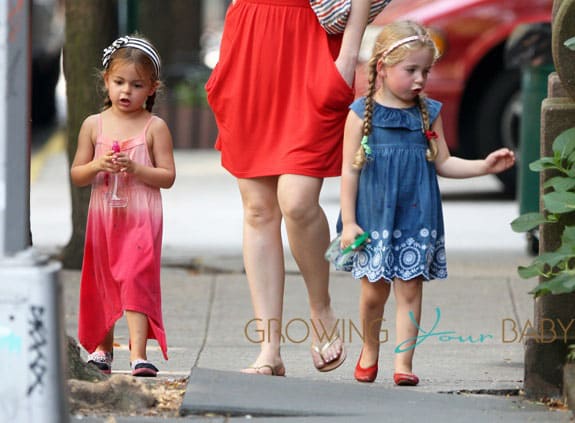 As always the little ladies were fashionable in sweet Summer dresses.  Marion wore a pink ombre dress, while Tabitha was dressed in a denim embroidered frock.
One would think that the girls' keen fashion sense is thanks to their mom, but when it comes to dressing her 3-year-old twin daughters, SJP insists she has no input in the matter at all.
"They pick out their own clothes every single day," the actress revealed earlier this year. "They won't listen. I just provide the clothing and a lot of those dresses they wear are from my childhood or my niece's young childhood."
---
{INFPHOTO.COM, SPLASH}
---