Congratulations to Mark Zuckerberg and wife Priscilla Chan on the safe arrival of their baby girl Max!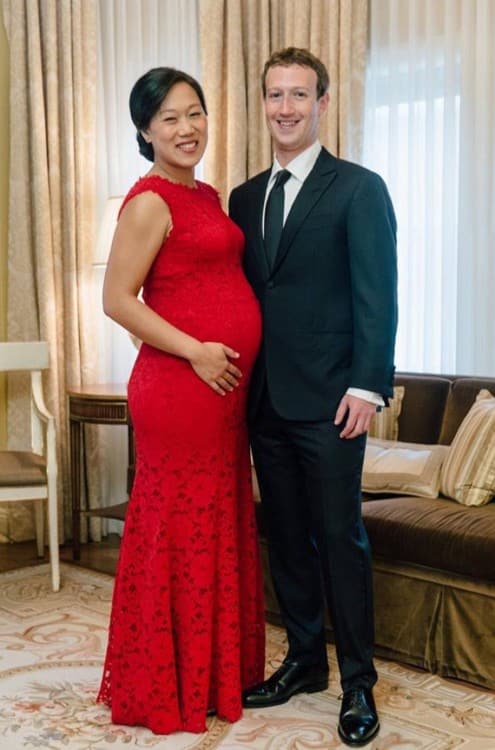 The baby, whose full name is Maxima Chan Zuckerberg, arrived last week weighing a healthy seven pounds, eight ounces.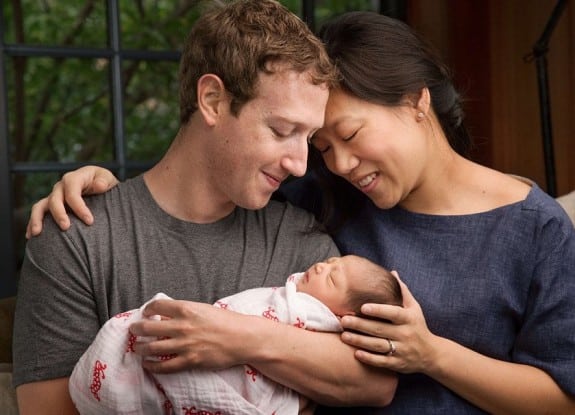 The couple used their daughter's birth to talk about the Chan Zuckerberg Initiative they will create to join people across the world to advance human potential and promote equality for all children in the next generation. Their initial areas of focus will be personalized learning, curing disease, connecting people and building strong communities.
In order to do this they will give 99% of their Facebook shares – currently about $45 billion – during their lives to join many others in improving this world for the next generation.
Mark will stay home with his wife and new baby for two months to allow the family to settle into their 'new rhythm.' Once he returns he will reveal more details about the Initiative.
The whole note can be read on Mark's Facebook page.
While the overall project figure is impressive, Mark and Priscilla are already involved with quite a few projects that give back to communities all over the world.  On November 19th Mark announced that they would be giving $20 million to continue our support of Education Super Highway to help them connect all of America's classrooms to fast and reliable internet. On November 21st he dedicated the new acute care and trauma center at Zuckerberg San Francisco General and on November 29th he revealed they would team up with Bill Gates in launching the Breakthrough Energy Coalition to invest in new clean energy technologies.
The couple, who were married in 2012, announced they were expecting their first child in August.  At that time Mark opened up about their struggles to conceive and their loss, after Priscilla suffered 3 miscarriages.
In his public post that went viral, he wrote: "We want to share one experience to start. We've been trying to have a child for a couple of years and have had three miscarriages along the way. You feel so hopeful when you learn you're going to have a child. You start imagining who they'll become and dreaming of hopes for their future. You start making plans, and then they're gone. It's a lonely experience."
As the pregnancy progressed, the proud papa's excitement was evident while speaking at the Vanity Fair Summit.
"My wife and I are having a baby sometime soon," He told the crowd.  "I'm really looking forward to not just capturing a photo of her first steps, but trying to capture that moment and be able to share that with her family and all our other close friends, and have that ability to be there and feel it and see what it's like not just in a photo or video."
'Baby photos . . . don't have to be live streamed to your parents, but you can send it to them, and they can experience the first steps when it's convenient.'
---
[ad]