Just a week after announcing they were expecting their third child Matthew McConaughey and Camila Alves hit the red carpet for the London premiere of Magic Mike.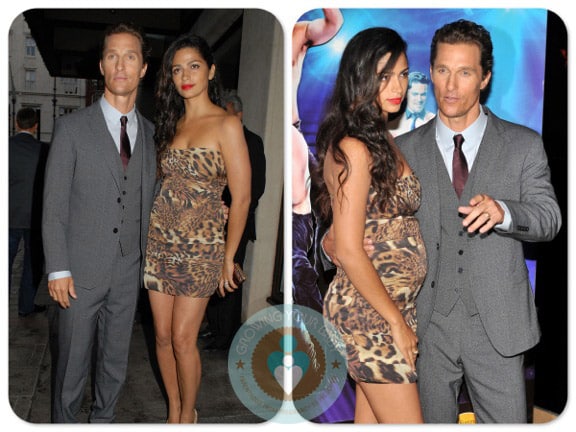 Even though she is only in her first trimester she has already popped out and looked fabulous in a animal print mini!
"It's a very good year right now," proud papa McConaughey told the Daily Mail "I've got two healthy ones and one on the way."
He also added that they won't be find out the gender of the baby ahead of time.
"We didn't with the other two," he said. "It's a wonderful surprise."
---
{WENN}
---
[ad]