Just a month after tying the knot Matthew McConaughey and Camila Alves have announced they are expecting their third child!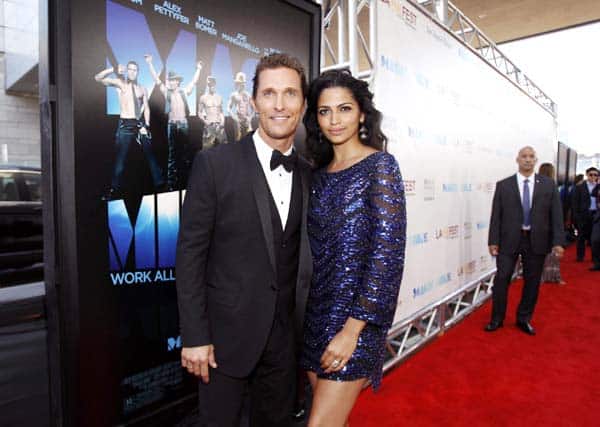 Matthew tweeted the exciting news yesterday saying,
happy birthday America, more good news, Camila and I are expecting our 3rd child, God bless, just keep livin
The couple, who have been together for 6 years, were engaged on Christmas Day, but were not in any hurry to walk down the aisle.
"We've been living a married life for over six years now," Camila recently explained. "We have homes together, we have family together, we have kids, we've built a life together. So we've been living a married life this whole time."

"A lot of people, sometimes they're so stuck on 'I gotta get married, I gotta get married,' that they forget that the really important thing is to have a healthy home, a healthy family, a healthy family for your kids and to have everything going in a good, peaceful way," she continued.
The new baby, who will arrive in the new year, will join the couple's two older kids Vida, 2½, and son Levi, who turns 4 this week.
Congratulations to the couple!
---
[ad]