Matthew McConaughey and Camila Alves enjoyed the night out at the Andy Roddick Foundation Gala and concert in Austin Texas over the weekend.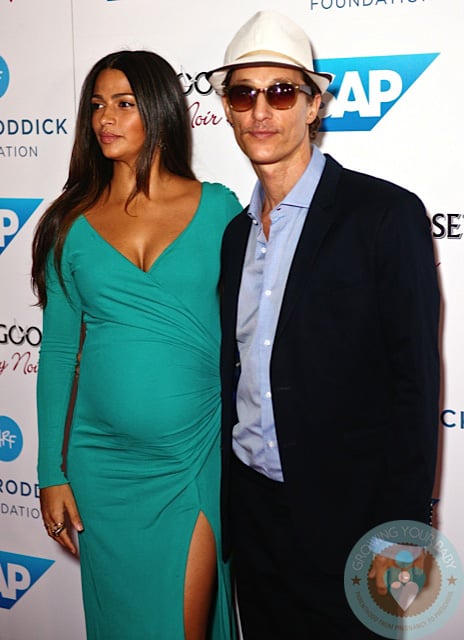 Over the last 2 months Matthew has been shedding some weight for his upcoming role as an HIV sufferer in film The Dallas Buyer's Club.  Visibly thinner, the actor looked gaunt and was a shadow of himself as he walked the red carpet with his pregnant wife.
Camila was beautiful in a belly hugging turquoise dress with a thigh high slit that revealed her model worthy legs!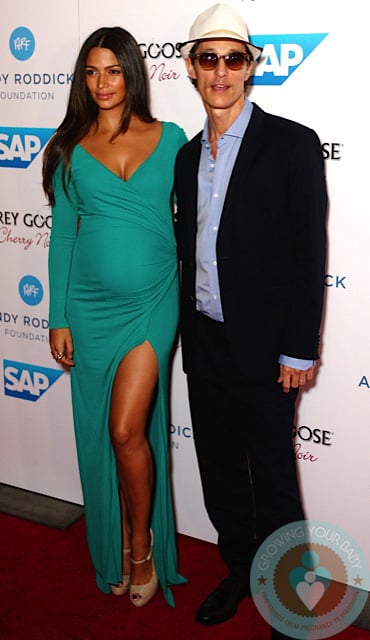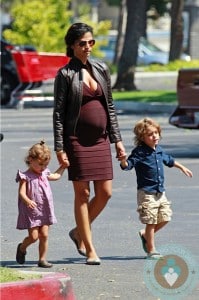 The couple is set to become parents again for the third time.  At the Macy's Glamorama event in L.A earlier this month Camila revealed to UsMagazine.com that there's a lot of' baby-related excitement in their home at the moment'.
"They love [my baby bump].  I think they fully understand that it's a little baby coming. They love it."
Vida and Levi, her older children, are "doing great."
"They're at that stage where every day, there's something new," the model shared. "Vida has more personality than I can explain to you! She's very sassy. It's great."
{WENN}
---
[ad]