The whole McConaughey family was in attendance on Monday to watch dad, Matthew receive his Hollywood Walk of Fame star.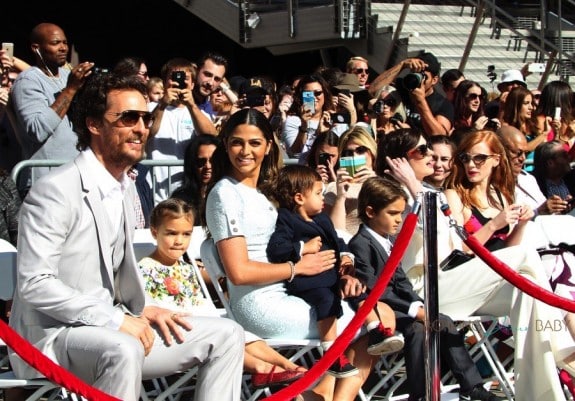 The actor was photographed front row with his wife Camila and sons Levi and Livingston, cradling his daughter Vida before taking the podium to accept the official plaque and star.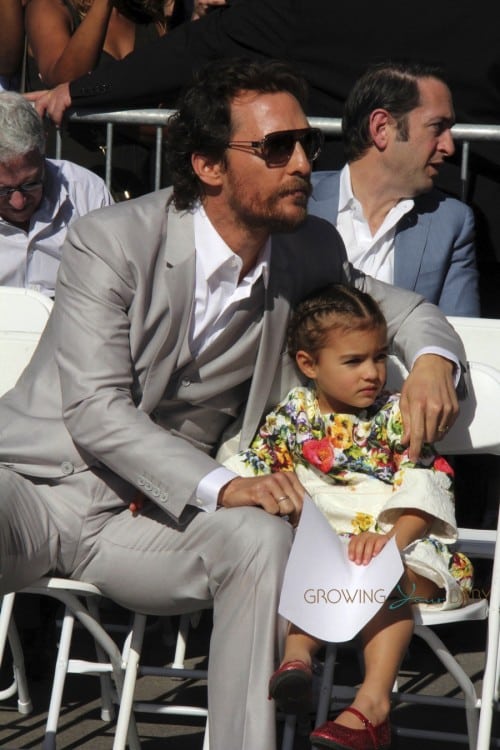 Dressed to impress, the kids almost stole the show in their stylish attire.  Livingston wore a navy suit, Levi was dapper in Appaman's Mod Suit and Vida was perfect in a Dolce & Gabanna's vibrant floral print dress with red sparkly Mary Janes.
The actor was joined by his Interstellar co-stars Anne Hathaway, Jessica Chastain and Mackenzie Foy.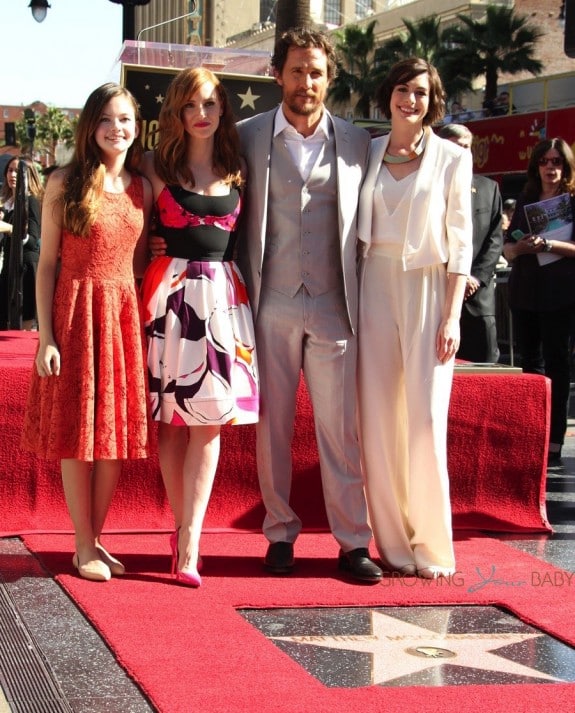 After the ceremony he posed for photos with his family by the star as well.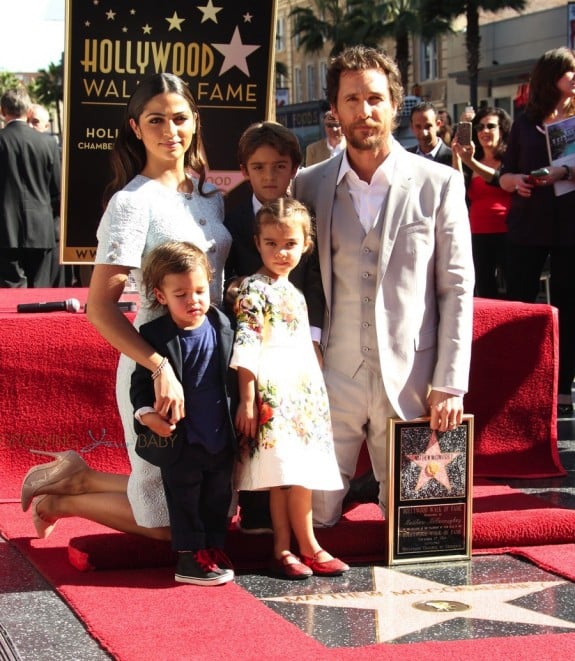 While being honored at the American Cinematheque's 28th annual awards in October Matthew said,
"Years ago, before I had children — and I always knew I wanted to have children — I thought, 'When I have children, I don't think I want to raise them around this industry. I don't think I want to have them engaged in this industry. I want to move off somewhere and have them outside of it.'  I can happily and honorably say … I so love having my children engaged in what we do, and meeting the people that we get to work with."
Both Vida and Levi were in the audience sitting with their mom during that speech.
{WENN, FAME/FLYNET, AKMGSI}
---
[ad]