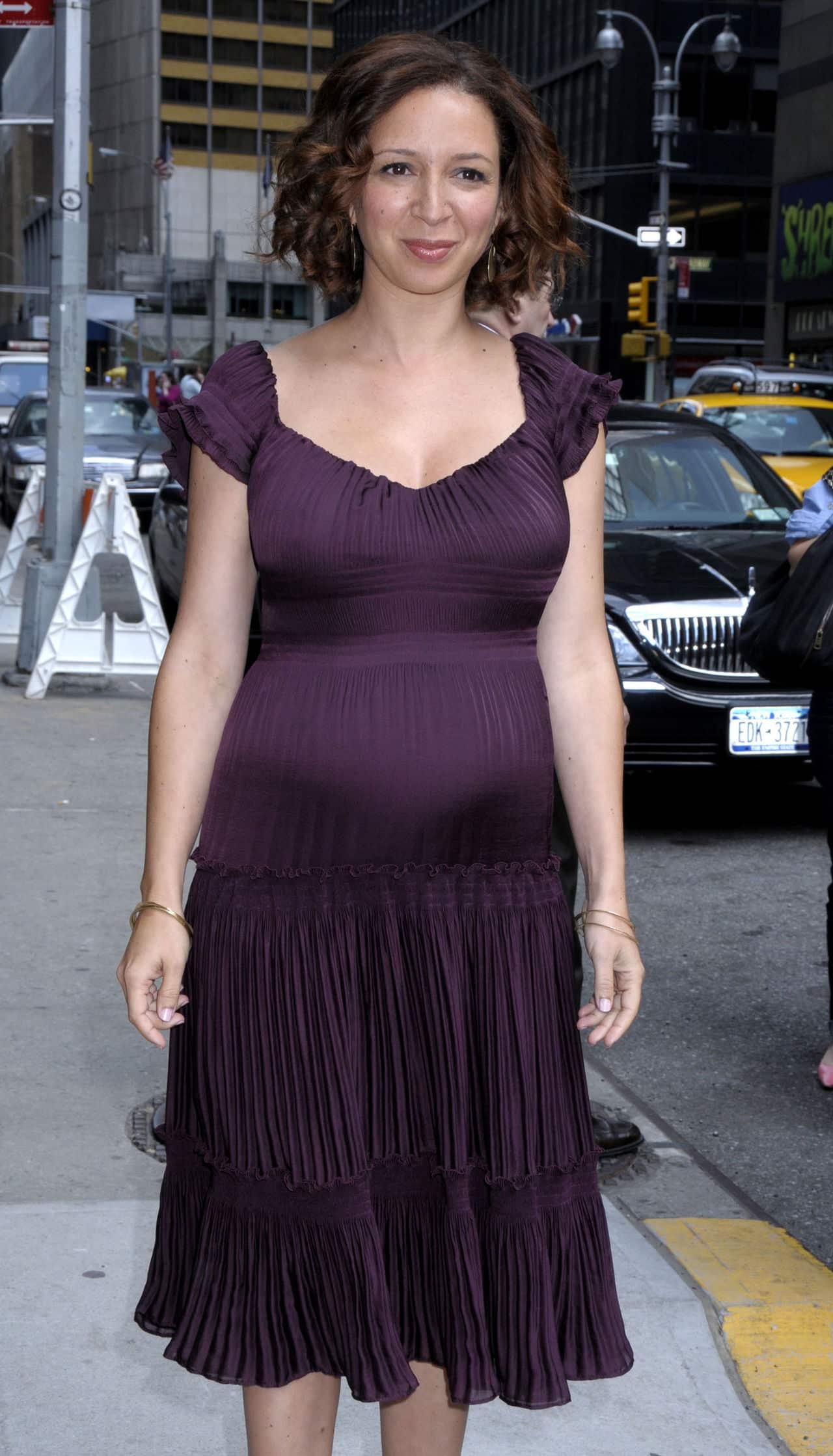 Maya Rudolph announced she's expecting her second child on The View yesterday.
"I can't help noticing you're wearing what could possibly be a maternity outfit…." Barbara Walters teased

"I am — it's not, it's just fashionable," said the actress, who donned a loose white top covered by a sparkly navy jacket.

"So you're expecting?" continued Walters.

"I am — somebody spilled the beans, but I'd rather break it here: I've got another bun in the oven," she said.
The SNL Alum was pictured looking cute in a plum form fitting dress outside the Ed Sullivan Theater for the 'Late Show With David Letterman'.
She and longtime partner, filmmaker Paul Thomas Anderson, are already parents to Pearl, 3.
{WENN}
---
[ad]