My kids love LEGO. They love creating the sets, building their own worlds and the millions of ways the pieces can be combined to construct almost anything. When they're done, the only way we have to display are the baseplates, and sadly they're too large to really be displayed in small spaces.
Enter Mayka tape – the product that took the world by storm this year! A roll of silicone stud tape with adhesive on the back, it can be fastened to almost any surface so kids have more play and display options for their block building creations.
Offered in 2 and 4 stud configurations, this tape is one of the BEST new toy inventions because it allows kids to really use their imagination with how they want to build.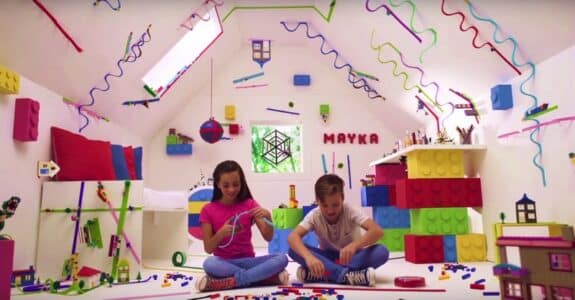 Up the wall? It can do that! Under your shelf? It can do that too! Mayka tape can be secured to any surface – in any orientation – To allow builders and collectors to best exhibit their projects.  And it really does hold the pieces on upside down.  Big pieces too!
My son has a strip along the top of his bed where he keeps all of his favorite characters. He also has some of the larger tape on his handrail going up to his bunk so he can display some of the structures he has made. This also makes it so he knows exactly where his favorite pieces are at all times.
It also comes in every color of the rainbow so it will match every decor or design.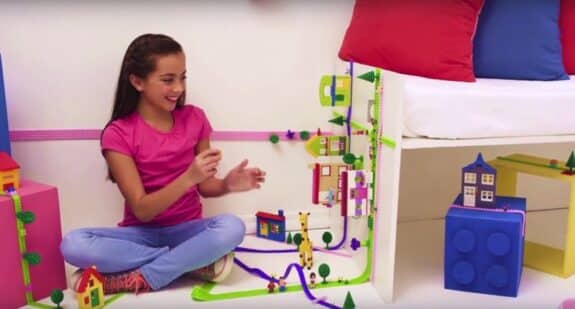 The best part about Mayka lego block tape is the price. The 6ft, 4-stud roll is just $15 U.S. and the 2-stud price is about the same. But it varies by color.
*Thank you to Zuru for sending some of this tape for my kids to test with!*