Over the last several years, medicinal marijuana has been slowly making its way across the States. It is not approved for all conditions, and each state has its own set of guidelines and qualifications. However, for some, the legalization has offered hope. Minnesota parents who have a child with autism may soon be turning to it as well, but there are some who are skeptical as to whether or not it should be added to the list of approved conditions.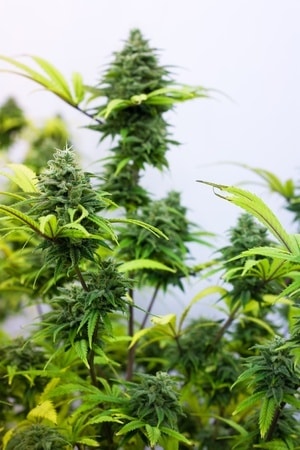 There isn't much evidence regarding whether or not medical marijuana would be a truly effective treatment for autism. In fact, outside of the anecdotal information from parents, there really isn't anything in the way of proof. When you add this to the mysteriousness of autism itself – a condition of which we know very little – the decision on whether or not to approve medicinal marijuana for autism becomes murky and it brings with it a lot of concerns.
For example, experts worry that parents may not have enough information about the use of medicinal marijuana in children with autism. This could make it difficult for them to make a truly educated decision about their child's needs and condition. Another troublesome issue is that the condition can vary so significantly from one child to the next. The spectrum is broad, and what one child struggles with, another may not.
"What we hope is that they are approached reasonably, that they're approached methodically, and that it's not just anecdotal evidence," Jonah Weinberg, director of the Autism Society of Minnesota, said. "That one family says, 'Oh, this worked for my child," because a case study of one does not mean anything in the long term."
Kammy Krammer, a mother of a 15-year-old boy with autism and Tourette's, doesn't need clinical studies. She's seen the proof in her own son. He isn't on medical marijuana for his autism (Tourette's is one of the approved conditions in Minnesota), but Kammy says she's seen a massive improvement in both conditions – a 90 percent reduction is his tics, but also a more social child.
"Elliot suffered from debilitating anxiety and that affected every aspect of his life," Kammy told Fox 9. "He had hundreds of tics every single day and was suffering with peer relationships because of that. He was embarrassed and he couldn't control them."
Even Elliott spoke up about how the use of medicinal marijuana has changed things. He's now attending mainstream classes, has joined the cross country track team, and does things with his friends that neither he nor his mother could have seen him doing a year ago, back before he started using the drug. Kammy says she wants to see that for other children – children like her son, who might actually benefit from the addition of autism to the approved list of conditions.
"I believe it is worth fighting for because I know Elliott is not alone," she said. "I know that there are other kiddos with autism and their families and believe it should be their option to explore."
---
[ad]