Meet Jackson! Charlize Theron was spotted carrying her 6-month-old son through Charles de Gaulle airport on Tuesday.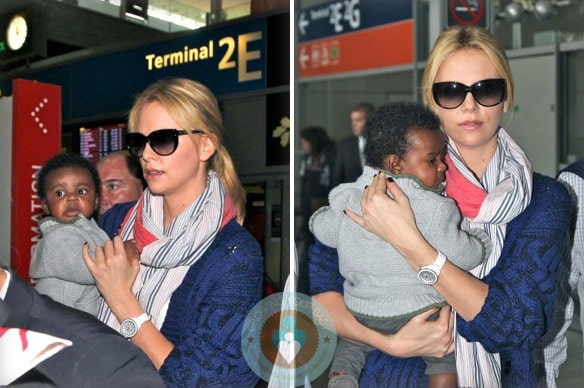 Not fazed by the attention the little cutie stayed close to his mom as she made her was through the crowd.
In March Charlize revealed she had become a mom through adoption. Till now we have only seen her out with him covered in his infant seat.
Thrilled with motherhood, the actress gushed to Vogue UK that Jackson is "incredible" and "the coolest kid ever."
"I've always been very honest in saying I wanted a family," the never-married Young Adult star said. "I've always known I wanted a family. I don't think my mom could wait anymore!"
She definitely looks like a natural!
---
{INFphoto.com, SPLASH}
---