Tuesday's episode (Aug. 24) of 19 Kids and Counting documents the chickenpox breakout that occurred at the Duggar's house earlier this Summer just before Josie, the family's youngest daughter, was due to be released from the hospital.


While every mom knows that when one child gets sick – everyone normally gets it, I couldn't imagine multiplying that by 19 or in this case 12.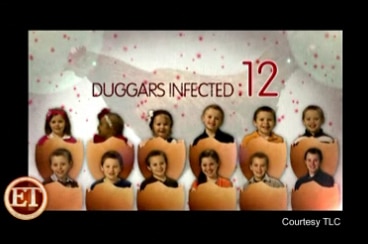 It gets even funnier when the film crew is forced to call their moms to ensure that they have had the virus before going into the Duggar's home to film the mayhem.
Related Articles:
---
[ad]