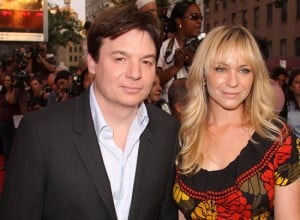 There is exciting news to report for Mike Myers and his wife, Kelly Tisdale. The forty-seven year old actor, best known for his time on SNL and in the Austin Powers films,  is expecting to become a father for the first time in his life.
The news was announced on Friday, but Kelly is already sporting a baby bump, and she is currently in her second trimester. No other details about the pregnancy have been released at this time.
A representative for Myer said the following, according to E! News on Friday:
"They are overjoyed."
The pair have been married less than a year, but the marriage wasn't announced until March. Mike and Kelly have been together since 2006. Congratulations to the couple on their pending arrival!
Related Articles:
---
[ad]