Being a military dad can be an extremely tough job, but our soldiers serve proudly for their country and families. It can be especially hard on those who have to leave a pregnant spouse behind. In an emotional reunion, a father who had been away on a deployment assignment in Afghanistan had one incredible homecoming on Tuesday as he met his second set of twins for the first time!
Phillip and Danielle Lovato are high school sweethearts who married, and already had one set of twins, 2 year-olds Alysea and Luke. Phillip, who joined the army in 2007, and proposed to Danielle after he completed his basic training, married four months later in 2008.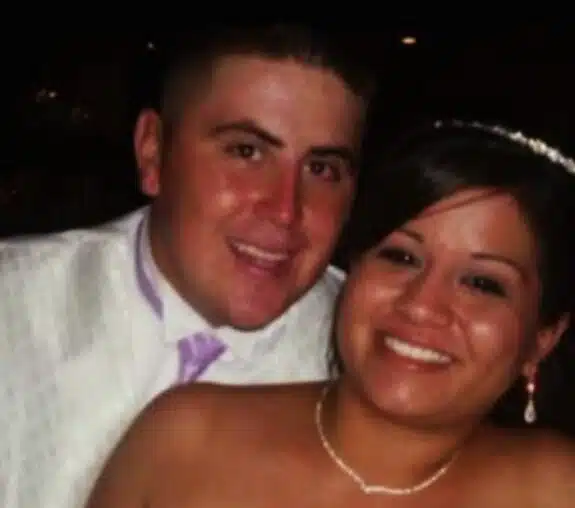 He was deployed to Iraq in 2009 for a 12-month tour. It was after his first homecoming that they decided to start a family, and their first set of twins were born on August 17, 2011. The new family only got to spend three short months together when Phillip received new orders to deploy for another 12-month tour, this time to Afghanistan.
It was in February of 2013 when the couple learned that they were expecting their second set of twins! However, the news was bittersweet for the couple, as Phillip was once again deployed for Afghanistan on September 19th, 2013. It was only one short week later that little Derek and Ariana Lovato made their grand entrance into the world. With two sets of twins in the house, life has been hectic for Danielle, to say the least, with her husband doing his best to lend comfort to his wife from so far away.
On June 10th, Phillip was able to meet his two newest companions on NBC's TODAY show. Phillip spoke of how incredible it was, saying, "It's amazing," as he held tightly to the 8 month-olds. But that wasn't the only surprise that was in store for Phillip.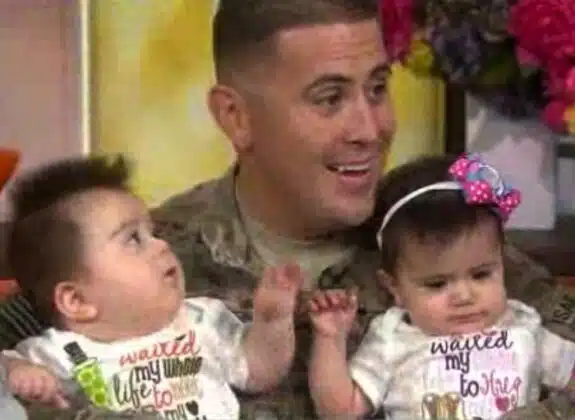 His parents were on hand to welcome home the proud soldier. The family is currently enjoying their time together, as they don't know what the future holds for them yet, but Phillip is incredibly grateful for his wife, who has held the entire family together in his absence, saying, "She's amazing."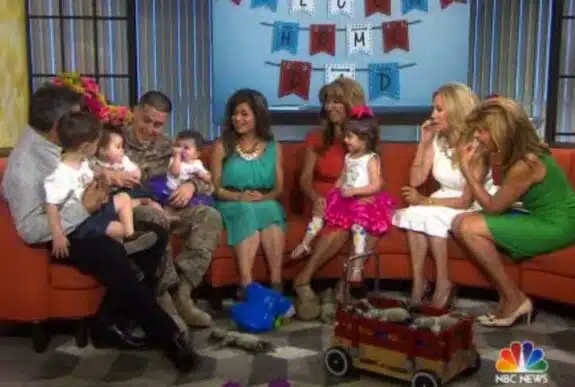 ---