Already parents to three under 4, Alison and Brian Strandt added triplets to their brood on Monday  – more than doubling their family in just minutes!
Born naturally after a 27.5 hour labor, Abigail, Bridget and Cecilia Strandt each came into the world at under four pounds.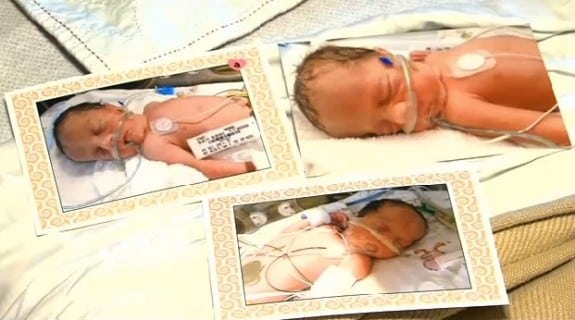 The babies, who are rare identical triplets, were conceived naturally and shared the same placenta.  Doctors said the odds of this type of pregnancy are about 1 in 200 million.  To tell them apart, the family plans to designate colors to each baby.
The triplets will be in the NICU for the next few weeks.
The chaos, the new dad admits, will start as soon as the babies go home!
"Once we get them home, that will be the real test, so it's the beginning now. It's the beginning of the hard part," Brian told WISN News.
"The whole time I've said, 'Life's an adventure,' and this is our adventure, you know, and it's very kid-filled," Alison Strandt said.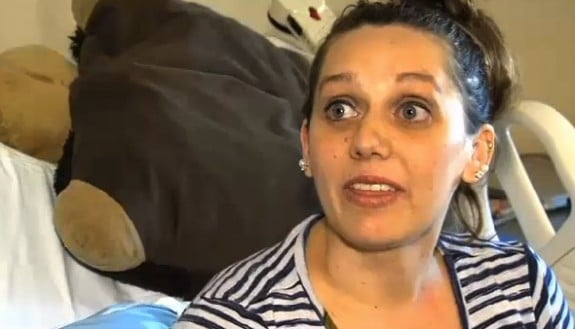 ---
[ad]