The U.S. Consumer Product Safety Commission, in conjunction with Muak Baby LLC, of Redondo Beach, Calif., today announced a voluntary recall about 1470 Mima Moon 3-in-1 High Chairs because the high chair seat can loosen and dislodge, allowing the seat and child to fall. The chair can also fall onto a child crawling underneath the seat, posing an impact hazard to the child.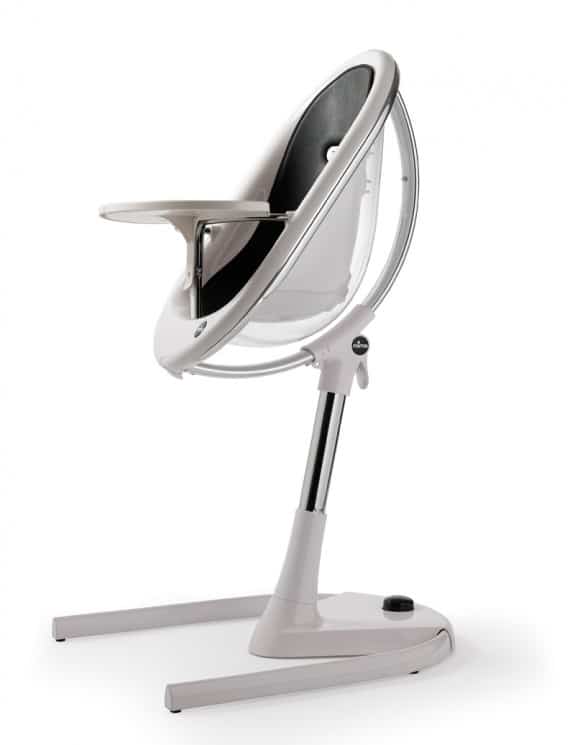 Mima has received 14 reports of the high chair seat loosening. No injuries have been reported.
This recall includes Moon model 3-in-1 high chairs which adjust to a newborn, high and junior chair with a unique design consisting of a base with two feet supporting a single post that holds up the seat in a clear shell. The shell has a white inner seat with a removable seat pad in white, camel or black.  The high chair measures about 3 feet tall when in its highest position. There is a "Mima" logo where the metal post attaches to the base to the seat. There is also a "Moon" logo on the inside of the feet that form the base of the high chair. The serial and model numbers are located on a sticker on the inside of one of the two feet that form the base of the high chair.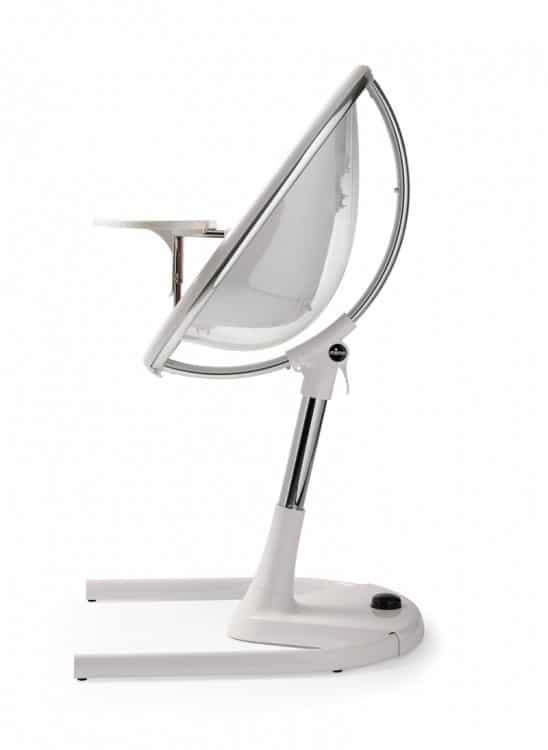 Serial Numbers included in recall:
MC00147U to MC00282U
MC00283U to MC00313U
MC00315U to MC00316U
MC00318 to MC00419U
MC00420U to MC00556U
MC00557U to MC00576U
MC00577U to MC00586U
MC00587U to MC00596U
MC00597U to MC00606U
MC00607U to MC00616U
MC00617U to MC00636U
MC00636U to MC00655U
MC00657U to MC00659U
MC00707U to MC00756U
MC00757U to MC00796U
MC00798U to MC00806U
MC00807U to MC00906U
MC00907U to MC00956U
MC00957U to MC01006U
MC01007U to MC01031U
MC01032U to MC01056U
MC01057U to MC01059U
MC01061U to MC01095U
MC01096U to MC01115U
MC01116U to MC01125U
MC01126U to MC01135U
MC01136U to MC01170U
MC01171U to MC01175U
MC01176U to MC01265U
MC01266U to MC01295U
MC01296U to MC01305U
MC01306U to MC01325U
MC01326U to MC01415U
MC01416U to MC01623U
Consumers should stop using the high chair immediately and contact Mima at (800) 392-1206 from 9 a.m. to 5 p.m. PT Monday through Friday or online at www.mimakidsusa.com and click on "Moon Recall Information" for more information to receive a free replacement upper chair section or instructions on receiving a refund.
---
[ad]