With parenthood comes a lot of gear. Much of which has one purpose – for a very short time. Knowing this, Spanish company Guum created their mini bed for infants birth to 6 months but then added some additional pieces that allows it to live on for much longer in your home.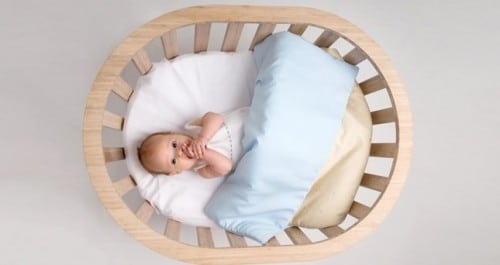 The miniguum is the perfect bassinet for your newborn. It has a small enough footprint that it can be used in homes where space is at a premium, but is modern enough to blend into your decor.
Need to move it from room to room? It has wheels!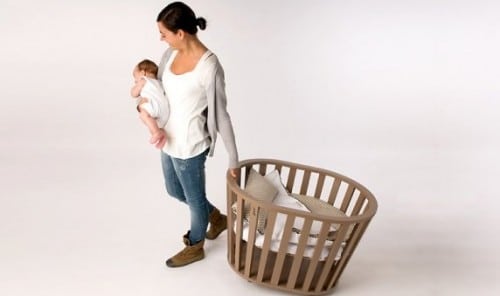 And when you are done, it transforms into toy storage or a table.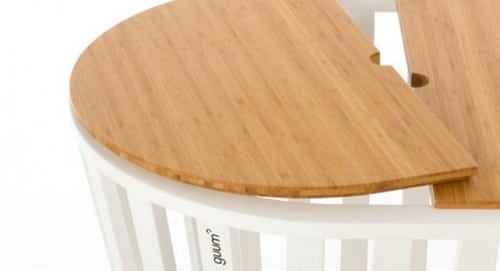 Best of all, it's ready to go if you decide to expand your family!
While designing this beautiful infant bed, Guum did so by respecting for the environment, something that I know is very important to most parents.
'Guum' is an industrial design company dedicated to creating products related to children's environment.
In addition to creating their collection out of Bamboo, which regenerates very quickly, all the manufacturing process of their products is done entirely by hand.
They say:
Artisans of our country, assemble, polish and finish each of our products so that the user can have a unique piece.
To suit all decors, the miniguum comes in 4 different finishes.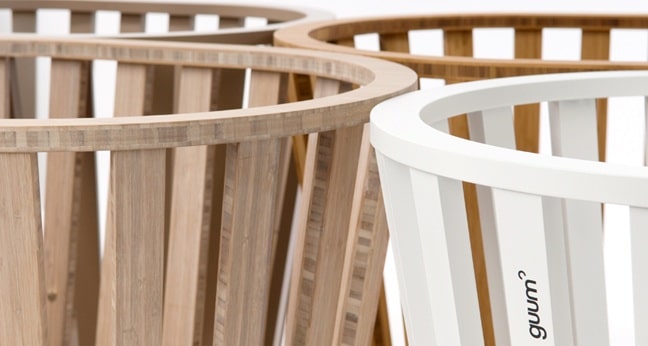 ---
---
[ad]