Just eight months pregnant, one Minnesota mom started to feel uncomfortable as she rode the city bus on her way home.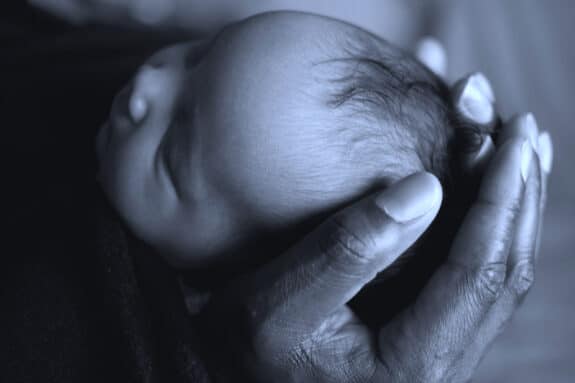 Within minutes that uncomfortableness turned into excruciating pain.
Despite her efforts to hide it, her face must have given away what was happening prompting a man on the bus to ask if she was all right.
"I said 'No, I'm not OK' and the pain was too much.' "
Then her water broke and everything moved very quickly.  Strangers who were riding the bus sprang into action to help.  A man who had no experience delivering babies came from the back of the bus to help. The driver called 911.
Minutes later, her son, Andre, was born on the floor of the bus.
"I was scared," Michelle Agyei told the Star Tribune. "I thought I was going to die. I didn't want to die. We were all scared. We didn't know what to do."
Jane Mulcahy, one of the passengers who helped, recalled the harrowing moment the gentleman caught the baby.  Afterward, he used her shoelace to tie the umbilical cord. "It was very impressive of him to do this. He was amazing."
Michelle had gone to the hospital with contractions days before, but she was sent home. Not due until Sept. 8 she thought it was still early and returned to work for her Tuesday morning shift at a manufacturing plant.
Once they realized she was in labour passengers alerted the bus driver, who pulled the bus over.
Paramedics arrived shortly after the baby's arrival and transferred the pair to a hospital.
The new mom said she and the baby were doing ok before thanking everyone who helped.  "I really thank everyone in that bus. Especially that man who helped. Without them, I didn't know what to do."