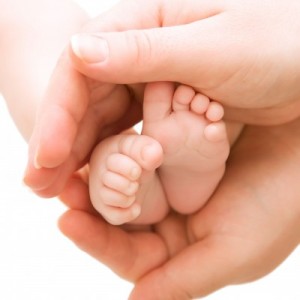 Is there nothing this woman can't do? A Minnesota mother has surprised many by giving birth to a baby boy while driving herself to the hospital, with the newborn's father steering the car from the passenger's seat.
Amanda McBride, 29, was rushing to the hospital Wednesday when suddenly her water broke and the baby "just slid out."
The mom-to-be, who was a week overdue, said that she was feeling labor pains at work, so she drove to pick up the baby's father and headed for the hospital.
Dad, 33-year-old Joseph Phillips, was not able to drive because he has a history of seizures.
He told The Pioneer of Bemidji newspaper that Amanda yelled at him to take the wheel as she caught the 8 pound baby boy just before they pulled into the hospital parking lot.
As expected, officials at North Country Regional Hospital say they were stunned to learn the expectant mother was driving.
The new baby Joseph Dominick Phillips is the couple's first. He joins Amanda's two other sons, and Joseph's two daughters.


Related Articles:
---