They still have a long way to go, but twins Emyr and Esai are living miracles that are beating the odds. They have their strong and determined mother, loving and supportive father, and the nurses and doctors in Halifax to thank for that. Of course, there may be some other powers at play, including their own fighting spirits.
Edonna Bean and her husband, Ryan Bean, learned in June that they'd be having two babies instead of one. At first, Edonna was a bit shocked.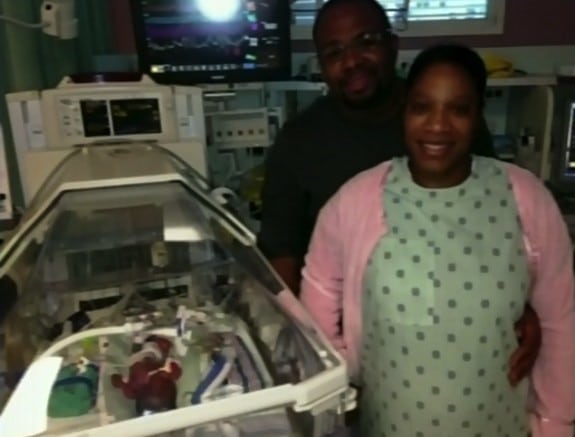 "I was just staring at the ultrasound in disbelief, you know," Edonna told CTV News.
But that shock eventually faded as excitement emerged. Even better, it seemed, at first, that Edonna would have a fairly easy pregnancy. But then, as she entered her second trimester, things started to go horribly wrong. Then, at 18 weeks pregnant, the amniotic sac for one of the twins ruptured.
Edonna was rushed to the hospital. Doctors told her that there was nothing that could be done; she would likely miscarry. So, she was sent home and told to rest.
"But that Twin A, he had a different thing in mind," Edonna said.
He certainly did!
Three weeks later, Edonna still hadn't miscarried, and it appeared that, despite the ruptured sac, both mom and babies were in good health. At that point, doctors told Edonna that she could go into labor at any time. If she went into labor in Bermuda, she would have to be airlifted to the IWK Health Center in Halifax.
"If I gave birth in Bermuda, the special care baby unit cannot accommodate two sets of twins," she said.
Armed with that knowledge, Edonna and her husband made a difficult but very smart decision: Edonna would be admitted to the IWK Health Center on November 5th, two weeks before she went into labor with Twin A (Emyr). He ended up weighing just one pound, 15 ounces at birth.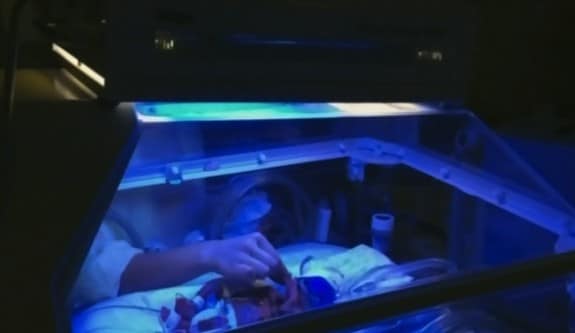 Eight days later, Esai was born, coming in at two pounds, seven ounces.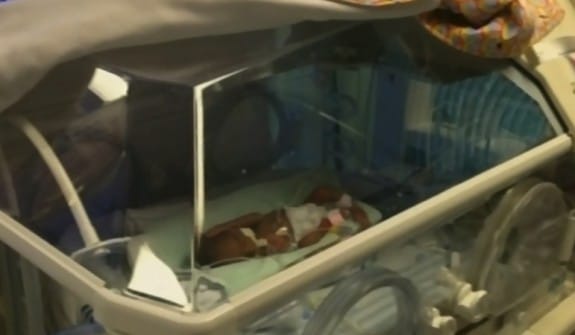 "When doctors said 'no,' God said 'yes,'" Edonna said.
Although it's unclear as to when the family will be able to return home to Bermuda, she and the babies are all doing fine right now. Now able to breathe a small sigh of relief, Edonna and her husband say they couldn't be more grateful for their tiny miracles.
Related Articles:
---
[ad]