Mom-to-be Miranda Kerr bared her belly and showed off her new shape in December's Issue of W Magazine.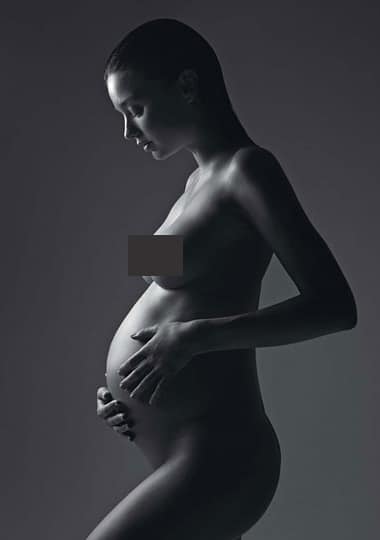 The model spoke to the magazine's Assistant Editor Fan Zhong about her pregnancy, career and plans for the future.
Here are the highlights:
On Family:
"For me, family is life. The decision to start one wasn't complex at all."
Career:
"My career has been wonderful, but it's not my life. I don't feel pressure to get back to work." As for the long-term future, the Aussie native has conceived a rustic plan for domestic bliss: "My goal involves a hammock, a vegetable patch, and a solar-powered house. And I hope to eventually get there."
Miranda, who was married to actor Orlando Bloom in a quiet ceremony last July, found out she was expecting while in Paris shooting a Jil Sander campaign.
"I was wondering why I'd been so sick." Kerr and Bloom have opted not to be told their child's sex. "We're keeping it a surprise," she says.
The moment, which is part of the magazine's Family Portrait Feature, was photographed by Patrick Demarchelier.
Miranda was photographed in Paris six and half months pregnant.
Related Articles:
---
[ad]