Miranda Kerr was photographed carrying her 17-month-old Flynn through the Sydney airport on Thursday(May 31).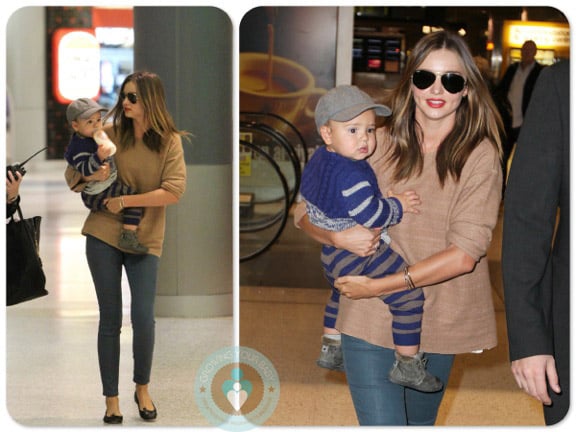 Flynn looked content enjoying his bottle while being carried by his mom.  Even after a long flight Miranda showed by she was voted Australia's Most Stylish a couple weeks ago.  She was comfy-chic in a beige sweater, tights and aviator sunglasses.
The model, who splits her time between LA, New York and Sydney recently told VogueUK she has taken a step back from modeling as she is trying to keep a healthy balance between working and being a mother.
'At the moment I'm trying to do 60/40 – I spend most of my time at home being a mother and only work on jobs that I really love and with brands that I really want to work with.

'I've cut back quite a bit because especially the travelling can be too much and my son is obviously my number one priority.

'It's working out well at the moment because I'm doing fun jobs here and there and getting to spend lots of time with my boys.'
---
{SPLASH}
---