A very pregnant Miranda Kerr was seen out on yesterday with her husband Orlando Bloom as they left Hugo's restaurant in West Hollywood.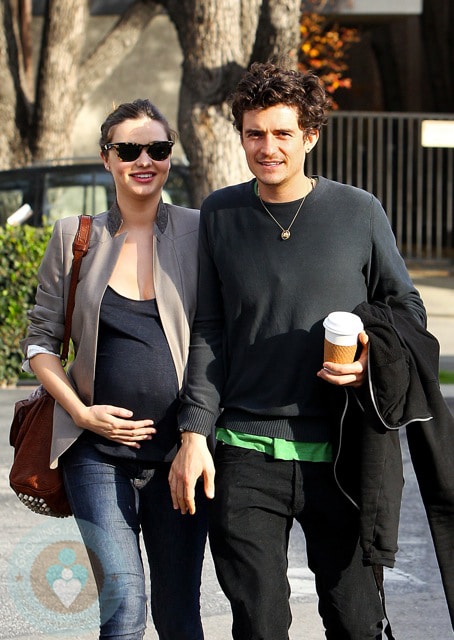 Even though she's getting closer to her due date, the Victoria's Secret model has continued to work through her pregnancy.  Last month she appeared on the cover of Australian's Vogue magazine where she talked about her excitement to meet the new baby.

"It's been a great experience modeling while pregnant because I'm really proud of my belly and I'm really happy about this moment in my life. I am so excited about meeting our baby for the first time and looking into our baby's eyes. Beyond that I plan to take life day by day."
If Hollywood rumors are correct, the dad-to-be will reprise the role that launched his career, Legolas, in The Hobbit.  The film is scheduled to start filming in New Zealand in March, just 2 months after the new baby is expected!

---
Related Articles:
{INFphoto.com}
---