Miranda Kerr and son Flynn Bloom were spotted yesterday afternoon leaving a photo shoot in NYC.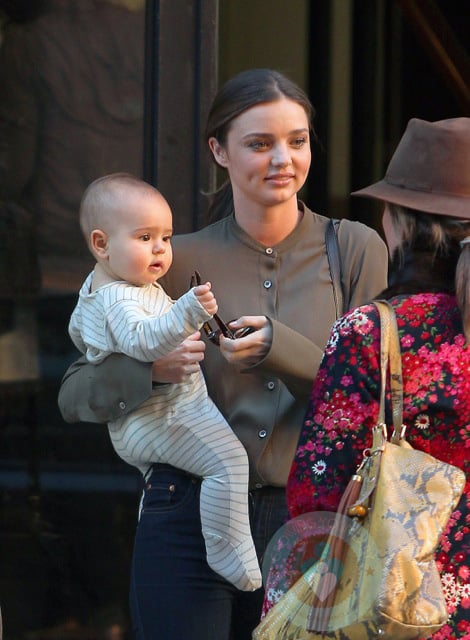 The model has been chosen to wear this year's Fantasy bra, called the Treasure, at next month's Victoria's Secret runway show on November 9 ( to air on November 29).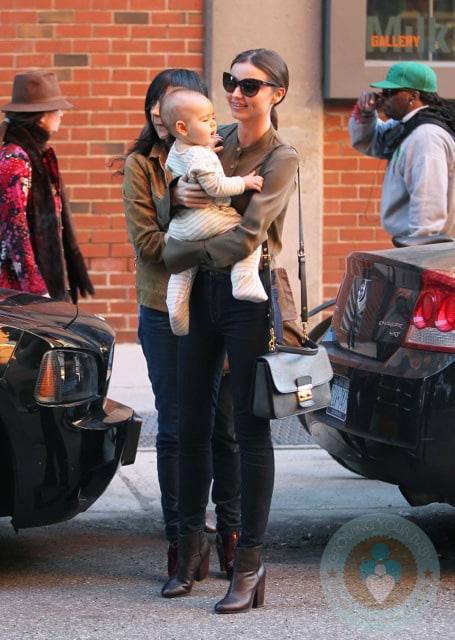 While it may appear that the new mom has an elastic body, Miranda recently confessed to Fashionista.com she is doing extra work to prep for her big walk down the runway.
"I do yoga. That's something I consistently do as well as pilates," she said. "So I've been doing that for the past six months. But I've been doing more squats because you gotta get that booty up–you really can't hide anything when you're up there on that runway–you've got cameras coming at you from every angle." She also said she's still breast feeding.
Miranda also told Australia's Cleo Magazine that her figure has changed since giving birth to Flynn, saying,
"I'm a little more curvaceous now, which I really love. I think it's great to embrace these curves and work with them."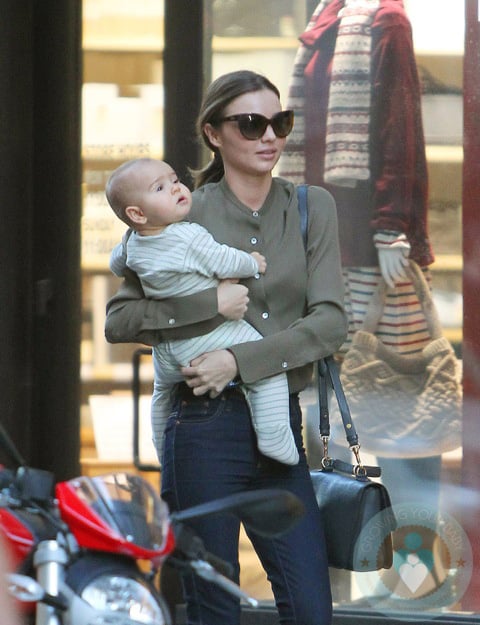 Related Articles:
{SPLASH}
SOURCE