New mom Nicole Trunfio spotted leaving The Bowery Hotel in New York City with her newborn son Zion Clark on Wednesday May 27th, 2015.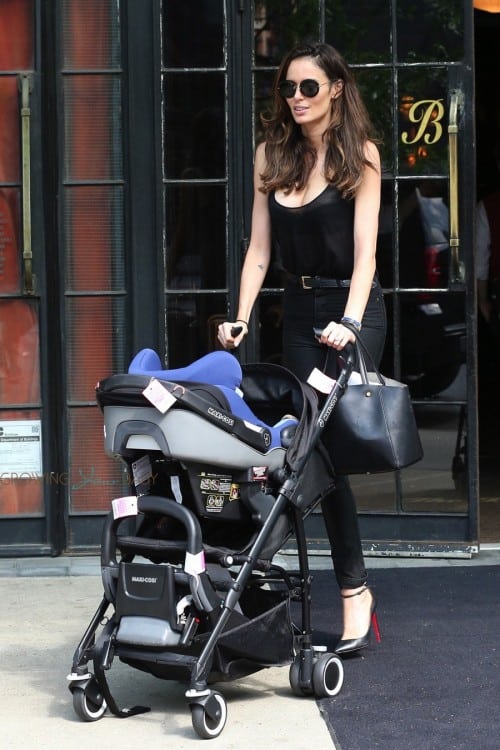 The Australian model made news last week when she was photographed breastfeeding her four-month-old son on the June cover of Elle Magazine Australia.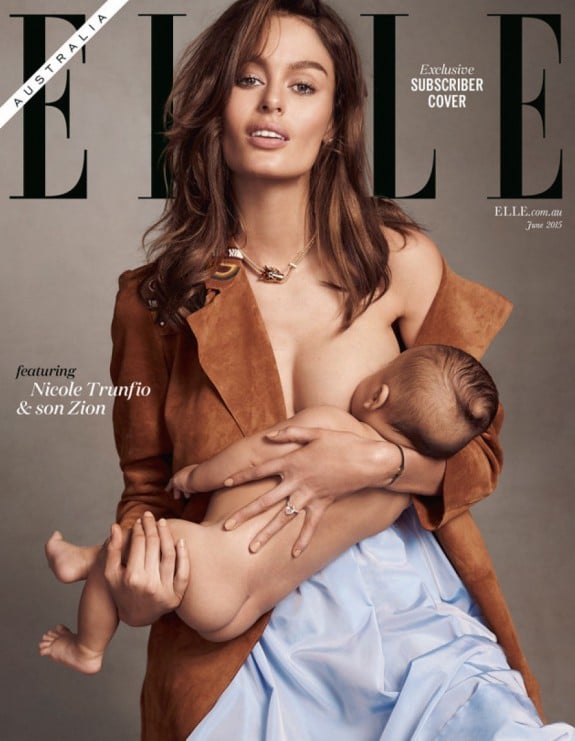 When some readers reacted with outrage, and concern that the photo was a publicity stunt a letter from Editor, Justine Cullen noted, "This wasn't a contrived situation: Zion needed a feed, Nicole gave it to him, and when we saw how beautiful they looked we simply moved her onto the set. It was completely natural moment that resulted in a powerful picture."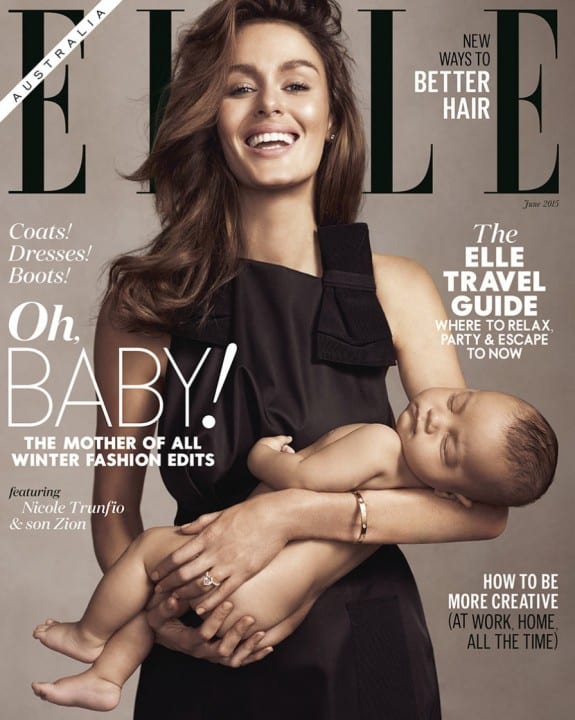 While the breastfeeding shot appeared on the subscribers' cover of the issue, it did not make it on to the newsstand cover of the magazine.  Instead, Elle ran an image of the model cradling her sleeping baby.
During an interview with Good Morning America on Tuesday.
"I didn't think it was going to be such a big deal," the 29-year-old said. "There's nothing worse than, as a mother, doing something that's so necessary, like feeding your child, and feeling like somebody could have an opinion about it or somebody's looking at you the wrong way."
On her Facebook page Nicole used the moment to advocate for a change in the stigma surrounding women who breastfeed in public.
"There is nothing more powerful and beautiful than motherhood," she wrote on her Facebook page. "The last thing I want to do is be controversial, so please take this for what it is, let us #?normalizebreastfeeding?."
We agree!
{PACIFIC COAST NEW, AKMGSI}
---
[ad]