With just a few weeks to go before they become parents, Molly Sims and Scott Stuber enjoyed some couple time together in New York City on Thursday(May 17).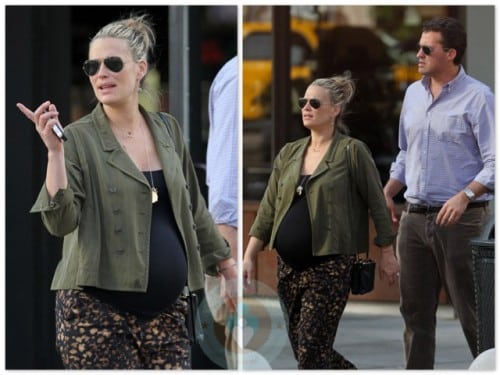 The actress, who is due to welcome a baby boy in June, celebrated her baby shower with friends and family over the weekend.
Molly wrote on her personal site:
'It's hard to believe that in less than a month little baby Sims-Stuber will be here.

'I'm a little nervous of course—but mostly excited—and based on all of the overwhelming love and support I felt from my friends and family at the shower, this is going to be one very adored baby.'
As an alternative to crazy shower games guests wrote letters to baby Stuber, created a fragrance for the mom-to-be at an Essential Oil Perfume Station and brought beads to create a special necklace for Molly to wear to the hospital.
---
{SPLASH}
---