Exciting news for newlyweds Molly Sims and Scott Stuber! The couple announced today they're having a baby!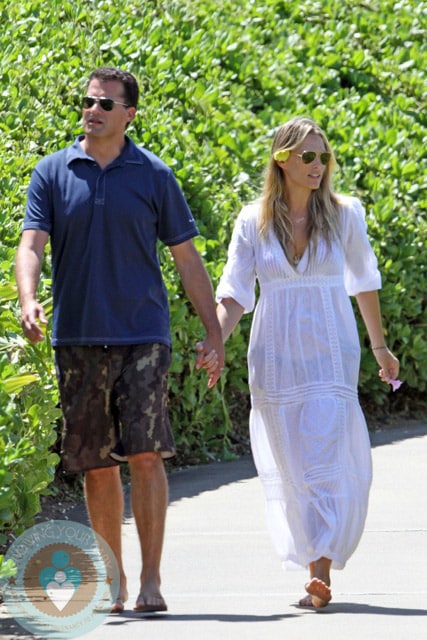 The actress and her husband are expecting their first child together at the end of June, she revealed Tuesday on her website.
"I am absolutely, positively, downright over the moon to announce that we are pregnant! There are simply no words to describe the feeling … I finally get what they mean when they say pregnant women GLOW," she writes.

"Our little bundle of joy is a honeymoon baby, due at the end of June. A first pregnancy is a nerve-wracking experience of course, but mostly we are just thrilled and excited. We can't wait to meet him or her."
Molly and Scott were married in September in an intimate ceremony in Napa Valley, Calif.
The mom-to-be hinted to People in October that she'd love to expand her new family when she spoke about her gorgeous Marchesa wedding dress,
"Hopefully one day, knock on wood, I'll have a little baby girl to pass it down to."
She's half way there! I guess we'll see if a girl is in the cards in June.
Related Articles:
{SPLASH}