Molly Sims was photographed enjoying a sunny Saturday out with her son Brooks, 1 at Coldwater Canyon park in Los Angeles.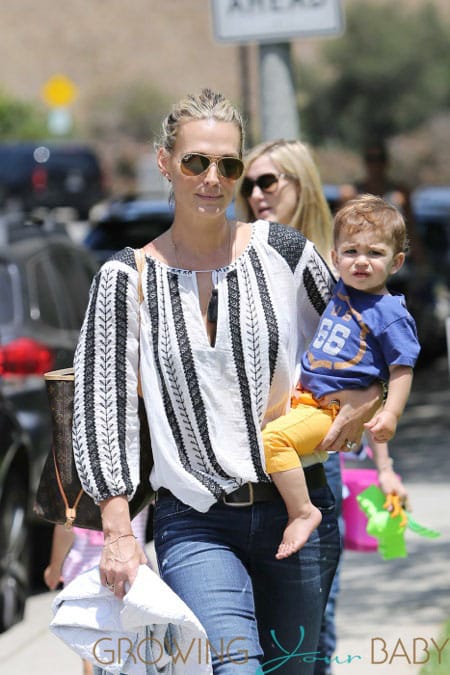 The pair played on the climber and relaxed on the swings before having a quick snack.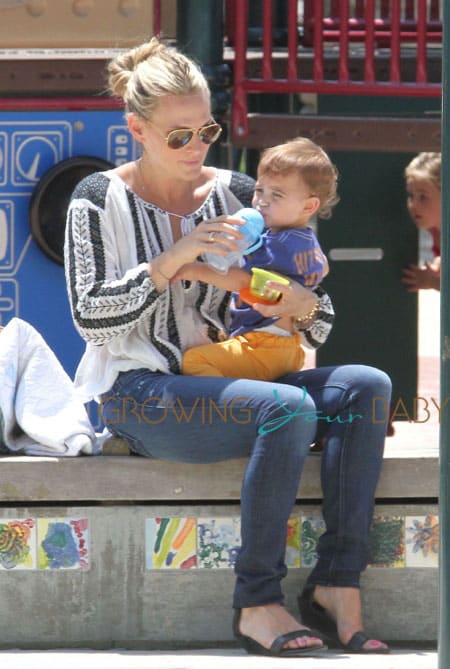 As most moms know, it isn't easy jugging motherhood and work. Molly recently posted 5 tips on the Fashion Spot that help her keep it all together.
I've always believed in the "work hard, play hard" motto and after working long hours for a number of weeks straight, I try to take some time off. It's important to not feel guilty about treating yourself. As mothers, we have to remember that we're doing the best we can (even if that doesn't always stop us from feeling guilty!).
Molly has been busy working on several projects including a new book, her jewelry line and humanitarian work.
---
{PACIFIC COAST NEWS, INFPHOTO.COM, SPLASH}
---
[ad]