Molly Sims looked fabulous in a BCBG dress and tuxedo jacket while walking the red carpet for the New York premiere of 'Safe House' on Tuesday night(February 7th).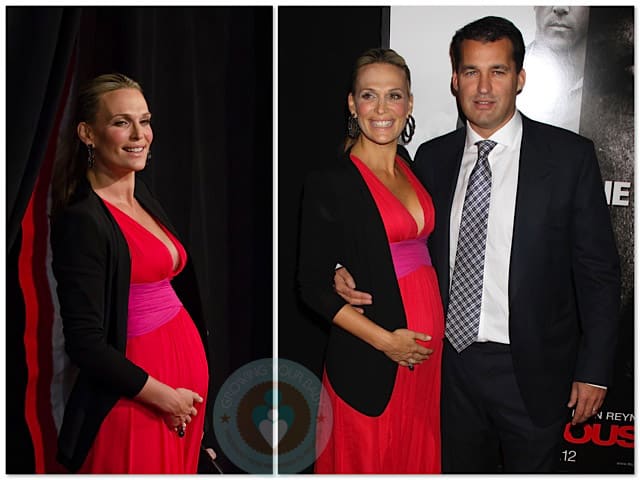 The actress, who was accompanied by her husband Scott Stuber, told US Magazine she was wearing Spanx to hold everything in!
'I have seen fat deposit in places that I have never seen!'
Now in her 5th month, Molly recently revealed there is no experience like pregnancy.
I've already been though the morning sickness (every morning from 4 to 6 AM for seven weeks—it was the worst), the strange cravings (I'm looking at you, Kraft Easy Mac) and daily episodes of what I call "pregnancy brain." But believe it or not, I'm cherishing every moment.
It definitely agrees with her.  She looks great!
---
Related Articles:
{FAME/FLYNET & WENN}
---