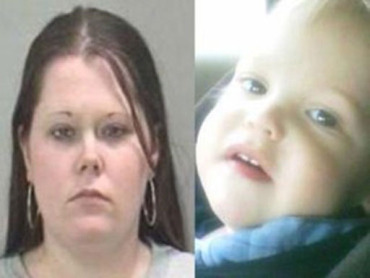 A Texas mom is in jail after she allegedly went to great lengths this week to prevent the repo man from taking her Ford Expedition.
Just seconds before Luke Ross was about to drive off with her SUV Krystal Gardner, 28, tossed her one-year-old son through an open window causing him to land on the seat "like a kid bouncing on a bed."
"I open the door and I don't even have the door closed," Ross, the title recovery agent, told the news station. "I put the key in and start it. I look out of the corner of my eye and I see a baby fly through the window."
This was followed up by 15-year-old friend of the family charging out of the house with a gun in his hand. The boy allegedly fired once in the air and then shot at the repo man grazing him in the leg.
When police arrived they arrested mom and teen and placed the baby with her father.
Krystal has been charged with child endangerment related to abandonment, no driver's license and no insurance.The 15-year-old who lives in Gardner's house and allegedly fired the shotgun was also arrested and has been charged with a juvenile charge of aggravated assault.
Meanwhile, the truck was successfully repossessed and Luke walked away with just minor injuries.
"It's not worth taking someone's life over a car. We're just guys out here trying to make a living," he told KTVT. "But I'm lucky that I make it home every day."
Wow! She must have really had somewhere she needed to be! I hope dad is able to take better care of this little guy.
Related Articles:
---