HEARTBREAKING photos have been released today of a distressed toddler who was fixed to a wall using industrial-strength duct tape.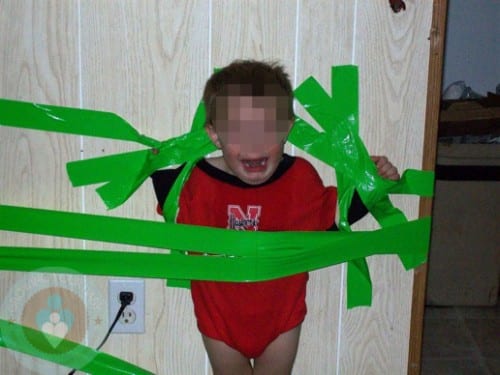 The 22-month-old boy – his face distorted to hide his identity – was photographed crying and clearly disturbed as he is trapped against the wall of his home near Lincoln, Nebraska. In other images he again looks to be in tears as he tries to reach his bottle which is taped out of reach – and then in others is unable to open his fingers as his hands are taped shut. In some of the scenes his mother and her boyfriend are seen laughing as they pose with the toddler for photos – images that lead to them being jailed.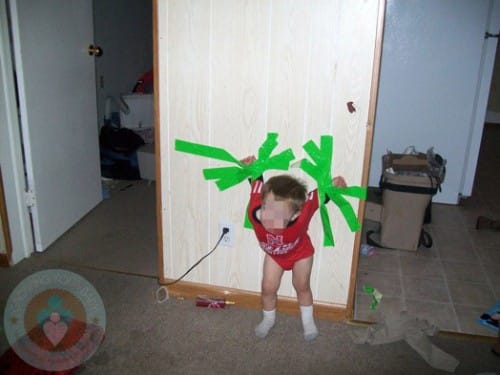 Police say his mom Jayla Hamm, 18, and her boyfriend Corde Honea, 19, were "high after a night of partying". "They did it because they thought it was funny," said Police chief Bruce Lang. Honea was sentenced to 36 to 60 months years for child abuse while Hamm was sentenced to 10 days in jail to be served over the course of five weekends.

Sadly, the little boy he is being allowed to stay with her under state supervision.
I personally hope they re-consider that.  Moms are supposed to protect their children, not abuse them.
Related Articles:
{SPLASH}
---
[ad]