While crossing a bridge on Sunday, Kristin Hiebert's Chevy Impala left the roadway and bounced off the far bank of the Souris River before coming to rest down a steep slope.
As the temperatures dropped to the -20s, Kristin and her daughter, Avery were tossed from their vehicle, and spent the night huddled together at the bottom of a steep embankment.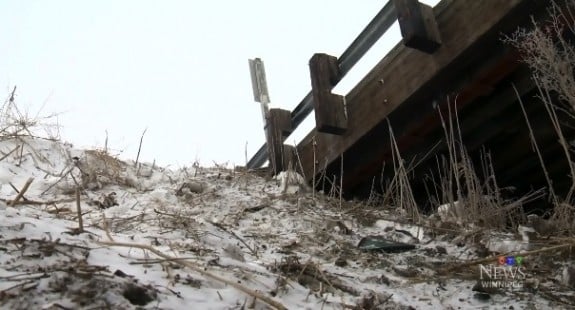 As cars passed by the area throughout the night, drivers were unable to see the crash scene or its two occupants in the ditch below.
In the morning, however, the brave mom withstood the pain of two broken arms, a broken neck, broken ribs and a broken leg to crawl up a snow-covered embankment and flag down a passing car.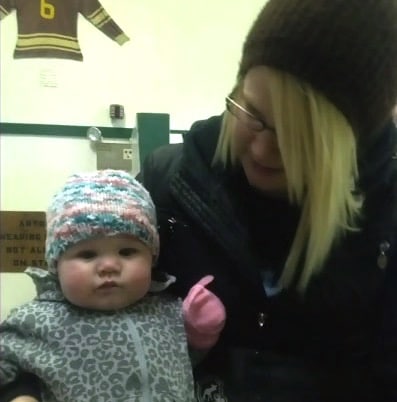 Morgan Campbell told CTV News that the mother is in plenty of pain but thankful that she and her daughter are safe.
"She just kept repeating, 'Morgan, I had to save Avery, I had to save Avery.' So that's a mother's love,"  The long-time friend said on Wednesday.
Along with her broken bones, Kristin has frostbite.  Thankfully Avery only suffered frostbite to her foot.
"She's got a lot of injuries, so it's going to be a long road of healing for Kristin. She's going to need a lot of support," Morgan also noted.
Deputy Fire Chief Craig Kozak of the Ninette volunteer fire department said the family's car was "totally mangled."
"I just spoke to her for a quick second in the car before EMS got there. She was sitting there it looked like maybe in a little bit of a state of shock," Kozak said.
An online fundraiser has since garnered more than $18,000 to support the mother and daughter as they begin the recovery process.   According to that page, Kristin has undergone several surgeries and is recovering at Winnipeg's Health Sciences Centre.