Ashley and Andy Adams found out during the first ultrasound that they were having quadruplets. But even as they began preparing mentally for a large family, doctors revealed that the new mom had cancer. Fighting a deadly disease while pregnant, Ashley is today on the path to recovery with all her four babies thriving.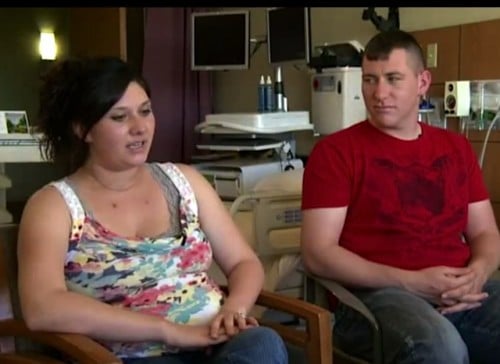 Ashley gave birth to her quadruplets(1 set of identicals and 2 singletons) on Aug 26 at University of Colorado Hospital in Aurora. The three sisters and one brother have been named – Rylie, Braelynn, Samantha and Wyatt.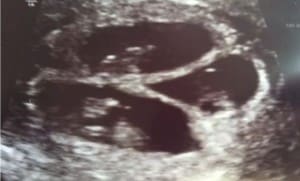 Ashley remembers finding about the quadruplets during their first ultrasound.
"Our doctor said, 'You guys have quadruplets,'" The new mom told Fox8.com "Andy almost passed out."
At 21 weeks gestation Ashley was placed on bed rest because of pregnancy complications. Doctors thought the babies would be delivered premature, but a later diagnosis revealed an all together different problem. Ashley was suffering from cancer.
"It was in her thyroid and had also spread to her lymph nodes." Andy said. "I just remember calling my buddy, Joe, and crying because I was gonna lose my wife."
In most cancer cases like these, doctors recommend surgery immediately, but in Ashley's case she was pregnant with multiples, which meant the seven hour surgery would be too risky for her and the babies.
"For the first two days it was scary, but the rest of the time we put it out of our heads." Ashley said. "I couldn't stress because the babies would stress."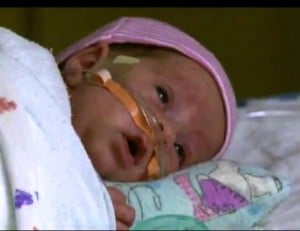 At 30 weeks it was finally time for the babies arrival when Ashley went into labor.
"When I first saw them (the quadruplets) and they came out, I understood what my Dad and I had talked about the week before: this unconditional love," Ashley said. "You have this connection."
The quintuplets are still in the intensive care unit of the hospital but doing well. Four weeks after their birth, Ashley's surgery was performed. She is, however, postponing her chemotherapy and radiation treatment so she can breast feed the babies as long as possible.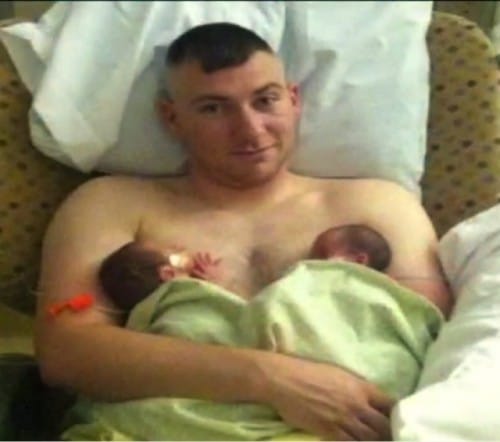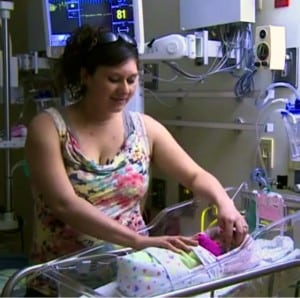 The new mom feels that the pregnancy was actually a two way blessing for the family as that helped detect her cancer.
"If we didn't get pregnant with quads we would have never come to the hospital.  I wouldn't have had the doctor I had. I never would have found the cancer."
The babies are expected to be home by thanksgiving and the family is now looking forward to having a 'baby mobile' a new vehicle that can fit four car seats.
---
[ad]