One mom-to-be had to think quick yesterday after her baby boy decided he was not waiting until they made it to the hospital for his grand arrival.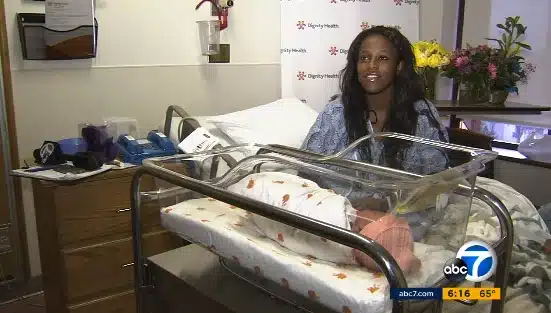 Couple, Sasha Murphy and Mohammed Tindley, were speeding to the hospital when officers spotted the car and pulled them over.
"He's driving fast, trying to make it here. He runs a couple of red lights and then we get caught by the cops. They pull us over and see the baby. They start saying, 'We have a 2-13, we have a 2-13! We have to escort you guys.' Then they escorted us to the hospital," Murphy told Channel 7 news.
"I saw her legs propped up on the dash and I just saw a lot of blood. My whole face was just focused on her eyes and she was just in shock. At that moment I knew what we were dealing with," Officer Maraea Toomalatai explained.
"The husband was screaming out the car, 'Baby, baby!' We're like, 'No, stay in the car. Wait, wait.' We ran back to the car and said, 'Hey follow us.' And we hit the sirens all the way to the hospital and got them here safely," Officer Bryan Armendariz recalled.
"He didn't know what to do when he saw me pull the baby up. His face was priceless, it was priceless. Even the female cop's face, she was priceless," Murphy joked. "It was a good experience for all of us."
Toomalatai and Armendariz escorted the vehicle to a near by hospital where one officer ran inside to get the hospital staff.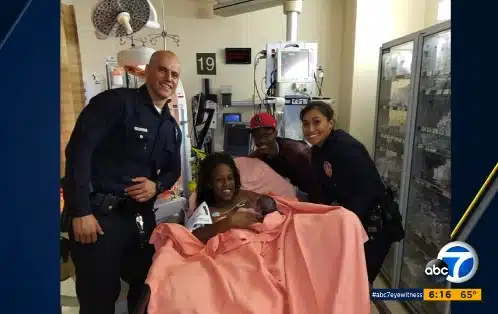 Sasha's baby boy, Messiah Tindely, was born weighing 7 pounds and 10 ounces.  Hospital officials said both were healthy and doing well.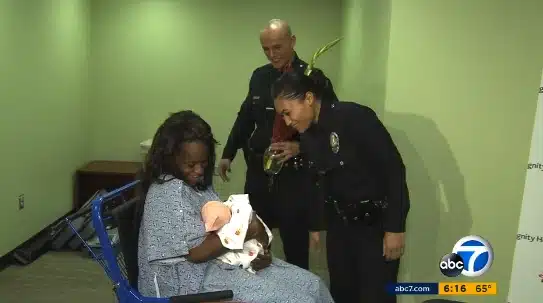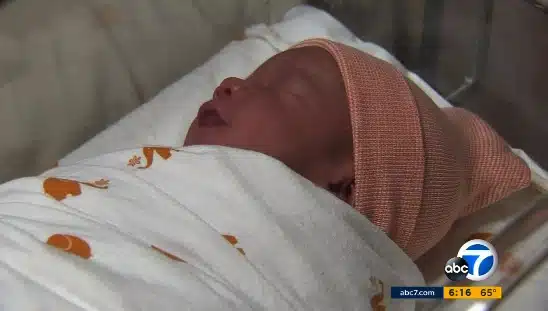 ---