They say mother's intuition is never wrong, and that statement couldn't be more true for one new mom.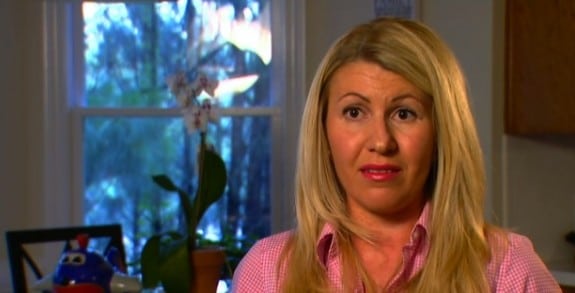 When Edita Tracey was 36 weeks pregnant she stared to feel a sharp pressure in her upper back and decided to call the ambulance.
"I was close to nine-months pregnant. It's normal to feel tired and have some pain in the back," said the new mom told ABC News.
A CT scan however found that she had a potentially catastrophic condition called aortic dissection. The aorta artery, which runs directly from the heart, was rupturing due to high blood pressure.
Two teams of surgeons rushed Edita to the operating room and within seconds of the anesthesia taking hold one team delivered her baby girl, while the second one prepared for the nine hour surgery to repair her heart.  When she woke from the surgery she was unaware of what had happened.
"I was just happy that I was alive and our daughter was alive," she said. "I think that the baby saved my life."
Happy and healthy, both mom and baby are now at home and enjoying every day together.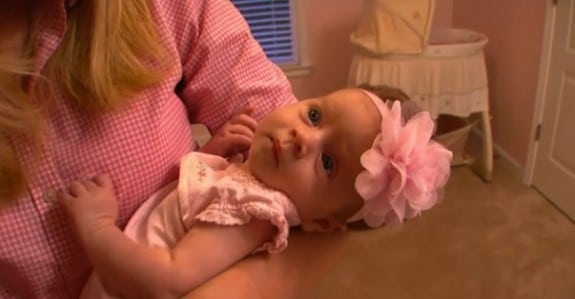 Afterwards surgeons at the hospital told ABC News the tear Edita had was so significant it comes with a very high mortality rate.  The cause, they say, was the combination of two things; Marfan syndrome,  a connective tissue disorder, and pre-eclampsia developed during pregnancy that raises the body's blood pressure.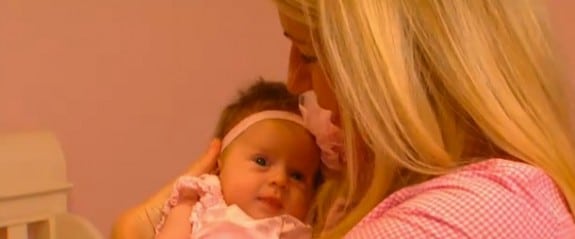 SOURCE
---
[ad]